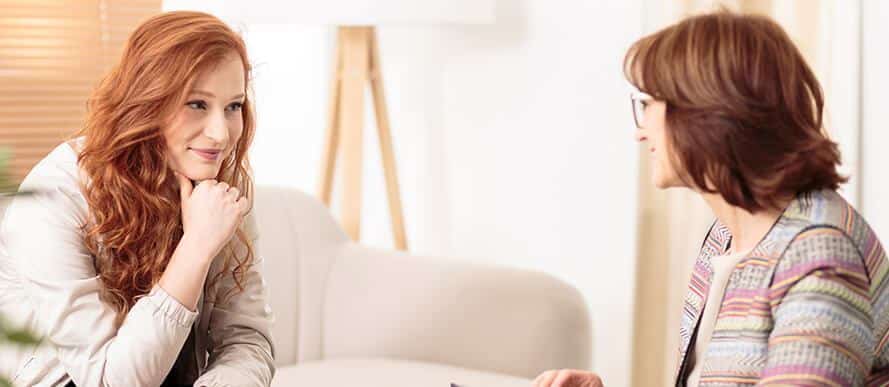 Meeting Clients Where They're At:

An Integrative & Individualized Approach to Addiction Treatment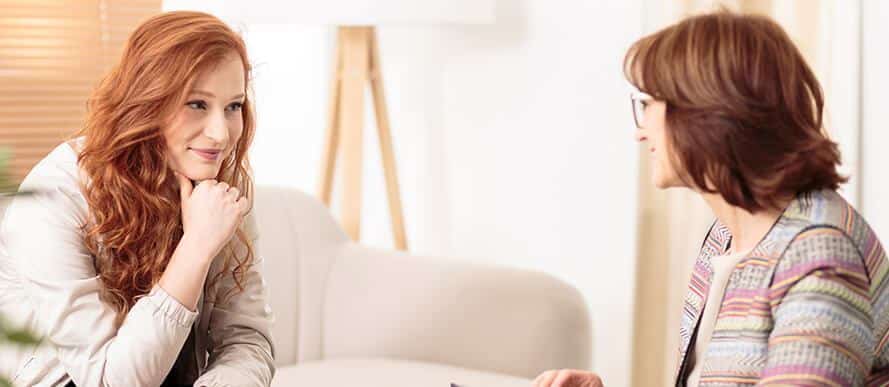 There is no "one size fits all" approach to successfully treating addiction. Addiction is a deeply personal experience that affects everyone differently. To both heal the physical effects and address the underlying sources of addiction, we need to provide each individual with therapy and treatment that's unique to their needs.
As our Director of Medical Services, Dr. Andrea Palmer oversees the care our clients receive throughout their treatment journey to ensure that they have the tools and support they need to succeed. Like the rest of our team at The River Source, Dr. Palmer is committed to helping every single client reclaim their lives and recognizes that this requires individualized care.
Read on to learn how Dr. Palmer and The River Source develop a unique, integrated treatment plan for every client we treat.
Substance Abuse Rehab with The River Source:
A Truly Integrative, Holistic Approach
A substance use disorder can be caused by a variety of factors, including trauma, genetics, a mental health condition, or other pressures outside of someone's control.
Abuse of drugs and alcohol can alter the brain, making it difficult to pin down the complex sources of addiction. This is a factor that makes addiction especially difficult to address.
Discovering That There's No Singular Cure for Addiction
At The River Source, we begin treatment by evaluating each client and exploring the specific causes of their substance use disorder. This allows us to provide treatments that address the roots of addiction. We're trying to do more here than just put a bandage over the problem; we work to directly address the underlying causes of addiction so that our clients can overcome their addictive impulses and live free from substance use.
No two cases of substance dependency or addiction are the same. For example, the needs of someone suffering from alcohol abuse and clinical depression can be very different than the needs of someone struggling with pain medications and chronic pain history. This is why we combine a conventional medicine approach with a naturopathic medicine approach to create a truly integrative treatment program.
By providing a large variety of treatments at The River Source, we are able to meet our clients where they are at in the treatment journey and provide individualized care that they may not receive at other rehab centers.
"During a client's treatment, we take a very individualized approach," Dr. Palmer said. "So, if we know that someone is dealing with pain, we're going to approach their pain with both conventional therapies and naturopathic treatments like acupuncture and massage."
Meeting Clients Where They're At
We have seen the life-changing impact that integrative medicine can have on a client's health and wellbeing. However, we respect that clients have varying comfort levels when it comes to their treatment and that everyone is at a different place in their recovery journey. This is why we have made a commitment to meeting clients where they are at.
"We take clients from all walks of life and all socio-economic backgrounds," Dr. Palmer says, "so, often, the health status of our clients varies quite greatly. Each case has to be looked at
individually."
When we construct treatment plans, we take personal preferences, medical requirements, dietary restrictions, and other wants and needs specific to the individual into consideration to ensure that they are safe and comfortable.
Some of the goals of our integrative approach include:
Improving Physical & Mental Health
It can be difficult for clients to find the strength to stop using their substance, especially when quitting and entering withdrawal can be physically taxing and painful.
"Many of the clients who come to us haven't been taking great care of their bodies, and without basic nutrients in your system, your body literally cannot produce the things it needs, like serotonin and dopamine," Dr. Palmer explains. "You have to have these building blocks in order to successfully enter recovery."
In addition to conventional treatment, we use nutritional therapy, acupuncture, sauna, and other naturopathic treatments during detox to help ease the symptoms of withdrawal and make getting and staying clean more manageable.
At the same time, we strengthen a client's mental state by identifying, treating, and healing the underlying causes of their addiction. We tackle these issues through multiple different therapies, which include individual, group, and family counseling. With a strong physical and mental foundation, our clients are better prepared to reenter society and deal with the challenges and triggers of their everyday lives.
Helping Clients Start Healthier Practices Outside of Rehab
While at The River Source, our clients have all-inclusive access to naturopathic services, such as IV therapy, botanical medicine, acupuncture, nutritional supplementation, yoga, mindfulness and meditation, and massage therapy.
"We build an integrative treatment plan for clients because they can use naturopathic treatments on a long-term basis so that they don't have to turn back to substance use," says Dr. Palmer.
Recovery isn't always easy, and our goal is to provide our clients with healthier coping tools, ways to self-reflect, and mindfulness exercises that make recovery more meaningful and rewarding.
Treatments Unmatched in the Industry
At The River Source, we don't believe it's enough to offer the same core treatments as any other rehab facility. We're driven to innovate our program, adopting new treatment methods to supplement proven strategies.
"When it comes to naturopathic therapies, many of our clients are excited to try something new that has the potential to really help them," Dr. Palmer states.
We will continue to update our addiction treatment modalities at The River Source so that we're always able to provide our clients with a treatment that caters to their specific addiction, history, and even personal preferences. That's our promise; to grow alongside our clients and provide the integrative and individualized care they need and deserve.
Comprehensive, Healing Addiction Treatment with The River Source
At The River Source, we meet clients where they're at to provide them with specialized, holistic treatment plans that utilize an integrative approach that best meets their needs. It is this empathy and flexibility that makes us so well suited to help our clients heal and reclaim their lives.
To learn more about our unique rehab programs and how we integrate various treatments into recovery, please contact The River Source today.