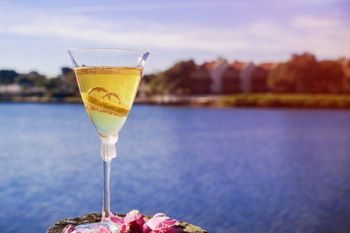 When you first started dating your partner, you probably knew that you weren't going to agree on everything. The house. The pets. The kids. The car. But you probably didn't envision yourself arguing over alcohol.
Unfortunately for some couples, this is the reality. With over 17 million people abusing alcohol or one in every 12 adults, alcohol dependence is a very real problem. In fact, alcohol is the most commonly used addictive substance in the U.S.
For some couples, an alcohol problem doesn't come out of nowhere. Some people start drinking socially when they're in college, but the behavior doesn't stop in adulthood. For others, a traumatic event or stress starts the pattern of drinking.
You know your partner best, so if something doesn't feel right, it's probably not. But before you confront your partner, it's a good idea to have examples of why you're concerned.
Here are some of the most common signs that your partner could be drinking behind your back.
Signs Your Partner May Be Secretly Drinking
Full or empty bottles of alcohol hidden in cabinets, shelves, garages, closets, bags, etc.
Walking around with bottles of juice or sports drinks (vodka can easily be added to them)
Missing or being late for important events
Unexpected absences
Disappearing in the middle of the day
Being defensive when discussing drinking
Increasing isolation
Loss of interest in favorite activities
Frequent mood swings
Change in friends
What If You Suspect A Problem?
If you suspect that your partner is secretly drinking behind your back, it's important to address the problem right away. Waiting it out only fuels the dependency. Here's how to handle a suspected alcohol problem.
Start with a gentle intervention – If you catch a drinking problem early enough, it's easier to treat. Meet with a drug and alcohol specialist and host a gentle intervention. Have a game plan in mind. If you want your partner to attend an alcohol rehab treatment center in Arizona, be prepared to send them there right away.
Gather support from friends and family – If you want your loved one to stop drinking, friends and family are going to have to change their ways. Work together to create alcohol-free parties and gatherings. Plan activities that are structured such as ice skating, seeing a movie, or participating in a library course.
Seek support from AA – Your partner will benefit from an AA group, which will be part of their continuing care plan. Encourage their participation. You can also join a support group such as Al-Anon. It helps to connect with others sharing similar experiences with their loved ones.
Individualized Alcohol Addiction Treatment
If you believe that your partner is drinking behind your back, call The River Source. We offer individualized treatment for those addicted to alcohol that includes detox, counseling and continuing care. With our holistic approach that addresses the mind, body, and spirit, our patients find that recovering from alcoholism can be enjoyable and comfortable.
Don't Wait Another Day – Help Your Partner Today – Call Now!