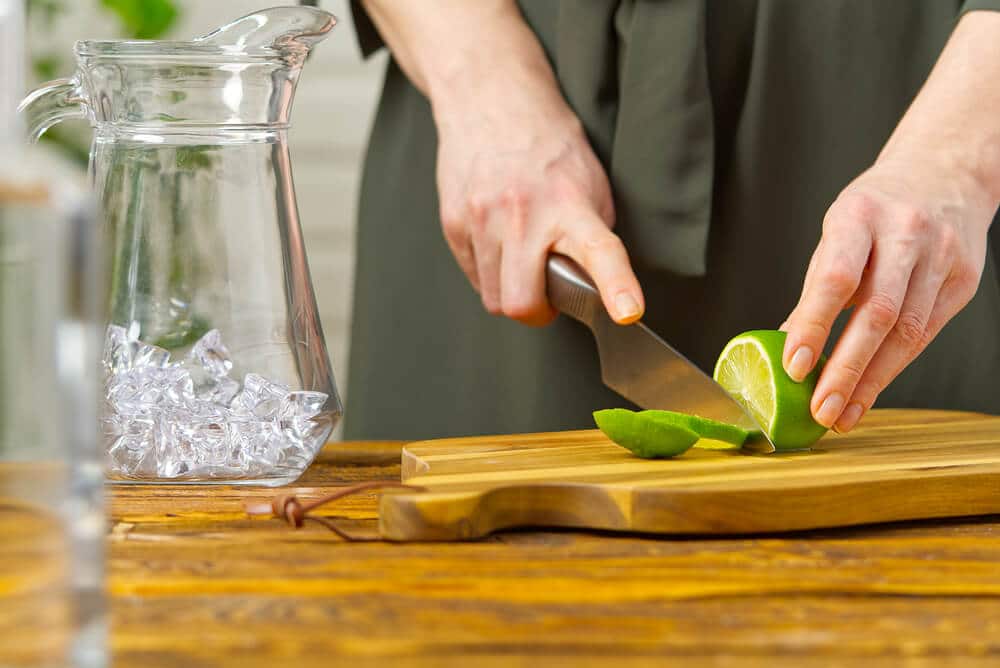 Mocktail Recipes for the Holidays
Nonalcoholic Drinks Can Help You Avoid Relapsing
The holiday season is filled with parties and usually a lot of substance use, which can trigger relapse for some. Celebrating the season with others without alcohol can be challenging. However, mocktail recipes can help your recovery efforts during the holidays.
Mocktail recipes can help you celebrate along with others without alcohol and without sticking to plain water, juice, or soda. Over the last decade, mocktails have grown in popularity as an alternative to alcoholic beverages, even among people who are not recovering. Mocktails are a fun way to socialize with others and can help you feel included without sabotaging your sobriety. To others, it may look like any other cocktail which can prevent unwanted questions about why you aren't drinking. Also, you can make mocktails loaded with healthy fruit and vegetable juices, herbs, and spices to help up those daily nutritional goals.
However, the beginning of addiction recovery is very delicate, which may cause you to avoid social situations and other activities where alcohol may be present. During this part, mocktails served in traditional barware like margarita or martini glasses may not be a good idea because it could be a relapse trigger. Once you feel confident and stable in your sobriety though, mocktails are a great way to help celebrate occasions and be a part of parties or a happy hour without needing to drink.
For more information on how our addiction treatment programs can help heal drug or alcohol dependence, please give The River Source a call at 866-828-6792.
10 Best Mocktail Drinks
Remember to only try these mocktail recipes in fancy barware if you feel comfortable and stable in your sobriety. Holiday beverages with festive flavors are great ways to celebrate the season and several juice, smoothie, and coffee shops offer specialty drinks. We start off the list with some fun non-alcoholic holiday drinks which can be much less triggering but will still get you in the holiday spirit, followed by some delicious mocktail recipes when you feel ready for that step.
Mexican Hot Chocolate
This recipe from Isabela Eats will put any store-bought mix to shame. Mexican hot chocolate will keep you extra warm this winter season with extra spices including cinnamon and chili powder. Enjoy this hot chocolate the traditional way with a churro or two.
Iced Gingerbread Latte
Dalgonas (whipped coffee) have been all the rage on social media this past year, which is the topping on this recipe. This delicious gingerbread iced latte is healthier than other latte recipes as it uses zero refined sugar and instead uses blackstrap molasses which is essentially all the vitamins and minerals stripped away from cane sugar.
Cranberry Smoothie
This nutrient-dense cranberry smoothie from Hungry Healthy Happy will not only get you into the holiday spirit, but it helps your recovery through nutrition. Cranberries are filled with vitamins C and E, essential for immune support and improving mental health. Cinnamon and ginger can also help ease digestive issues caused by substance abuse.
Sangria Mocktail
This non-alcoholic sangria recipe has cranberry flavors to celebrate Thanksgiving and the rest of the seasons and is also loaded with different fruits. A variety of fruit will give a big dose of vitamins and minerals beneficial for holistic addiction and mental health healing.
Spiced Apple Cider Mocktail
Perfect for Thanksgiving and throughout the fall, this apple cider mocktail uses pumpkin pie spice and ginger beer to keep you extra warm. You can make it extra festive by garnishing it with some apple slices and cinnamon sticks. Cinnamon and ginger are also two spices that are beneficial for digestion.
Candy Cane Christmas Mocktail
This white, creamy, pepperminty mocktail will make you feel like you are in a winter wonderland. Plus, peppermint extract has many added health benefits, including relieving clogged sinuses and fighting bacterial infections that may be lingering after one of those winter colds.
Italian Blood Orange Soda
Blood oranges are in season in the winter and are a darker red than regular oranges due to anthocyanin, a powerful antioxidant. Blood oranges are also loaded with vitamin C, vitamin A, magnesium, and folate, all essential for mental health recovery.
Grinch Punch
Inspired by Dr. Seuss' How the Grinch Stole Christmas, this bright green cocktail is sure to be a conversation starter. Part of your recovery is learning to socialize without drugs or alcohol and what better way to help you break the ice than with this color mocktail right out of one of Dr. Seuss' books?
Pomegranate Sparkling Mocktail
Bring out your inner child with this part peppermint patty and part Shirley Temple mocktail, you also get to add a candy cane to it.
Mock Champagne
Ring in the New Year with this sparkling pineapple and grape juice mocktail that looks just like champagne. Pineapple and grape juices are also loaded with antioxidants and vitamin C, which can help keep your immune system up during the winter cold and flu season.

What You Should Do If You Relapse
Addiction is a chronic, relapsing disorder that requires constant management for long-term success. However, even with the best programs and putting in all your effort, relapses happen. Relapse does not mean failure. It is only a setback; if you could get sober once, you can do it again. During your rehab program you probably created a relapse prevention plan which included what you will do along each stage of relapse, it is important to go back and constantly go over your plan. However, if your fail-safe mechanisms have failed and you have relapsed, here is what you should do next:
Forgive yourself. Focus on forgiveness and not on feelings of failure
Get back to working on your recovery
Go to AA meetings, your therapist, and on self-care routines
Reach out to your support network
Do not let feelings of shame keep you from reaching out for help
Use it as a learning experience
Look back at what led to your relapse and how you can better your relapse prevention plan
Create a new list of goals
Just as you did at the beginning, create a new list of goals and start back from zero.
Enter rehab if necessary. From your past experience, you know when you need extra support, and entering a rehab program may be what you need to get back on track.
Learn More About Addiction Treatment at The River Source
If you are struggling with alcohol recovery, please contact The River Source for help. Leaning on support networks or a rehab facility is your best chance at getting back on track or preventing a full-blown relapse. The River Source offers several levels of care and holistic addiction treatment to help you heal from all aspects of addiction. Our treatment programs can meet you anywhere in your recovery journey without prejudice or judgment because we know the challenges of sobriety. We also offer a 100% recovery guarantee which allows you to come back to treatment in the event of a relapse the first year after completing our full continuum of care. Patients have our full support during and after rehab through aftercare programs and a lifetime alumni program.
Call us today at 866-828-6792 to learn more about our holistic addiction treatment program which provides healing beyond substance abuse.