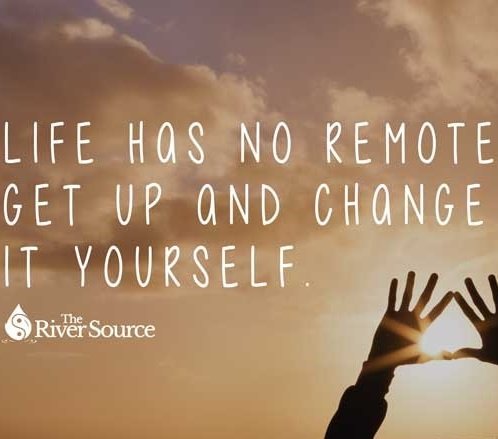 How Outpatient Treatment Can Help Lower Relapse Risk
When you first start the journey to sobriety, the whole process can feel intimidating. One person tells you that the hardest part is admitting you have a problem, while another tells you it's the detox process. Once you're through this, you may have new people telling you about treatment and therapy and continuing care. No wonder why everything feels scary!
Here at The River Source, we tell our patients to adopt a "one day at a time" mentality. This means waking up and focusing on the day that you have been given rather than worrying about what tomorrow, next week or next year will look like. If you focus on staying sober and making yourself happy for the day, you'll find yourself getting through more and more days.
Still, it's helpful to be aware of what the recovery process entails. A little preparation goes a long way in helping you feel confident about what's around the corner.
Detox Process
The first step in getting clean and sober is detox. The purpose of detox is to remove all traces of the drug from your body so that you are mentally and physically able to commit to recovery. At The RS, we believe in restoring the body, not just removing toxins. That's why we offer vitamin therapy to restore vitamins and minerals.
Residential Treatment
The next step in the recovery process is residential treatment. Here, you will have a structured schedule that includes individual, group and family therapy, life skills workshops and access to various alternative therapies like biofeedback, acupuncture and dry sauna. Residential programs typically last for 30, 60 or 90 days. The purpose is to remove you from your current environment and help you focus on the underlying causes of your addiction.
Outpatient Treatment
While we wish that a treatment program was enough to stop an addiction, the truth is that recovery is a lifelong commitment. To help you fulfill this commitment, outpatient care is helpful. Unfortunately, it's also largely underestimated. Before leaving treatment, we recommend having a continuing care plan in place, which may include outpatient services.
Outpatient programs are an extension of a residential treatment program. Each week, you'll meet for individualized counseling and life skills workshops. There are also opportunities for family enrichment, 12-step education and relapse prevention. Being part of a sober community can reduce your relapse risk and help you stay on track with your goals.
The River Source is a holistic treatment center that treats the mind, body, and spirit. We help our patients through each stage of the recovery process, including naturopathic detox, residential treatment, and outpatient care. Each patient is unique, and so should be their level of care.
Call The River Source to learn more!