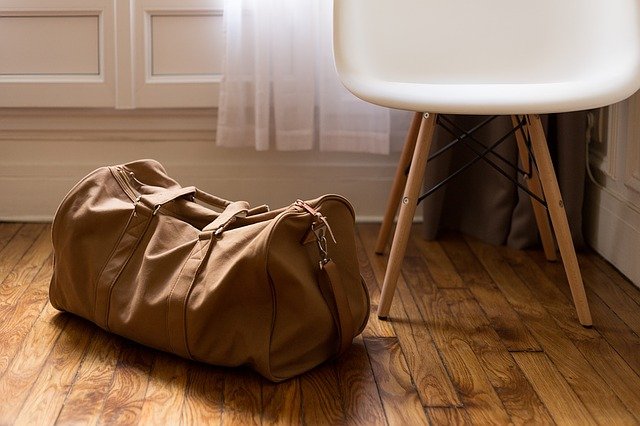 Packing for Rehab: Items to Bring
Packing for inpatient rehab is not as glamorous as packing for vacation. You won't find an Instagram photo of your suitcase with the caption, "Can't wait to be in treatment!" While a rehabilitation program may not be a luxury vacation, it's much more important and life-changing. You may not be coming home with a tan, but you will be coming home with a restored spirit and a second chance at life.
Here at The River Source, we find that it's the little things that can make inpatient treatment more successful, such as by feeling organized and prepared. Below is a simple checklist of items to bring to rehab. We recommend speaking to the admissions staff for specifics, as some facilities are different. You can also read more information on our FAQ Page.
Clothes. We recommend packing 5-7 outfits. Clothes should be casual, comfortable and season-appropriate. The River Source is located in Arizona, so cool, breathable clothing is best year-round. Other clothing items to consider is a light jacket/sweater and exercise/recreation clothes.

Shoes. Two pairs of comfortable, casual shoes are adequate. It's also a good idea to bring along a pair of sandals for the shower and slippers for the evening hours.

Toiletries. Personal items will be your responsibility, including toothpaste, a toothbrush, and deodorant.

Medications. If you are on any medications, bring them along in their original bottles, sealed and unopened. All instructions should be included as well.

Dietary Supplements. You may bring vitamins and minerals as long as they're in their original bottles. Supplements are always subject to approval.

Family Photos. Family and friends can be an incredible support system while you're away. Bring along photos of treasured loved ones.

Pillow/Blanket. Inpatient programs offer clean, simple rooms with beds and dressers. However, many patients enjoy bringing a piece from homes, such as their favorite pillow or blanket.

Laptop/Phone. You can use electronic devices during the designated hours of 4:30-6pm Arizona time. Use of phones and computers is at the discretion of The River Source staff and restricted during the first week.

Cash. While it's not necessary to bring money, you can have a credit card on file or a small amount of money (no more than $100) that is kept in the office. You can use this for snacks.
Going to rehab comes with mixed emotions. A bit of preparation can help make the transition smoother. If you have additional questions on the admissions process, call The River Source. We're here for you every step of the way!