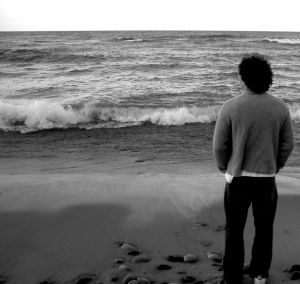 Picking Up the Pieces After Relapse
No one plans to relapse. Some people take the risk of relapse more seriously than others, but most addicts leave treatment with the desire to stay clean and sober. For many, the pressures of being back in society are just too much to handle, and this is why relapse happens. Until you experience it yourself, it's almost impossible to understand the emotions that come with being newly recovered.
The families of addicts are often hesitant to talk about relapse because they are scared and want to think positively. They have come a long way, their loved one has come a long way, and they can't bear to think about what will happen if relapse occurs. Families often think that relapse is the end; that their efforts at getting their loved one help are over.
Relapse is scary and does bring a lot of uncertainty, no one can argue with that. But if you do relapse, you need to know that your efforts are not lost. Relapse is not a failure. The key to recovering from a relapse is acting quickly and reaching out to your support network.
Let's discuss the best ways to recover from relapse.
Accept What Happened
If you relapse, you may be tempted to blame someone else. Maybe someone made you angry or upset and you think that if it weren't for them, you wouldn't have relapsed. This is counter-productive thinking and won't do you any favors. Instead, take responsibility for your role in why the relapse occurred. When you can be honest with yourself, you can learn from your mistakes and make better choices next time.
Also, think about how good you felt when you first left recovery. THIS is what you should want for yourself. You can always re-establish a happy, healthy lifestyle after relapse.
Act Right Away
You can't delay taking action after a relapse. If you wait a few days, the problem will just be compounded by more abuse and negative emotions. Get in touch with your 12-step sponsor. If you missed a couple of your meetings during the relapse, they may not be that surprised. Even though you may feel guilty or ashamed, you need to talk to someone. If sending a text is easier, that's fine too. You must let someone know so that you can start working toward recovery.
Consider Detox and Treatment
Depending on the length of your relapse, you may or may not need detox to get you back on track. A medical assessment can determine your level of dependency and if you need a supervised detox program.
Sometimes when people relapse, they realize that they still have a lot of work to do. If you relapsed right away and feel that you need more recovery time, additional treatment can be beneficial. At The River Source, we allow clients who relapse within 1 year after going through our 90-day treatment program the opportunity to return to us for treatment.
Ask for Support
Your family and friends are going to be most affected by your relapse, and they may even have negative things to say. Remind them that you need their support more than ever right now. Tell them how you want to lead a clean and sober life and that relapse was not part of your plans or an attempt to give up. Some families do a better job of accepting relapse than others, so if your family is struggling, enlist the help of a professional mediator or family counselor.
Prepare to be Stronger
After relapse, it can feel like you're going back to the beginning. In a certain sense, you are. But remember that you have not lost everything you learned in treatment. You still hold onto these experiences, and you know what it feels like to be clean, sober and free from drugs and alcohol. If you return to treatment, build on the skills and tools you learned the first time around.
Many recovering addicts today relapsed in the past but they didn't let that rob them of sobriety. Relapse is never an excuse to go back to using, but if it happens, you can't let it deter you from getting better. You can always get better.