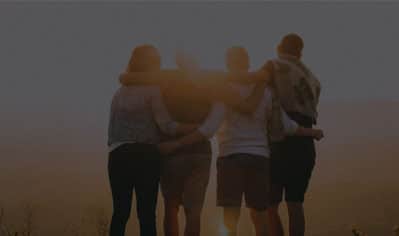 Tips for Planning a Vacation in Recovery
When you've worked so hard on your recovery, it's natural to start thinking about some kind vacation — a trip to the beach, a weekend away in the mountains, or maybe that big-city adventure you've always dreamed . And for a lot regular vacation-goers, vacation is a time to "let loose" a little bit.
But if you don't take some precautions during your planning process, you may find yourself in stressful situations or faced with triggers you didn't anticipate. With that in mind, let's take a look at some things to consider if you're thinking about going on vacation in recovery.
1. Be Conscientious Stress When Planning the Trip
It's important to think about what type vacation would be right for you before you begin to plan. For example, if you enjoy the outdoors and want to travel to a national park, camping may seem like a great option. But camping itself can be stressful for some, so consider whether staying in a hotel is a better idea for your personally; you can still see the sights you came for while not having to worry about getting lost or not having running water.
Another example would be a family trip to Disney World or another theme park — between the high costs, the heat, and the sensory overload, your vacation may feel like a weeklong ride on the spinning teacups. A weeklong trip packed with back-to-back activities might be a great escape for some people, but ask yourself if it's right for you.
Overall, stressors can contribute to a trip that feels like the opposite a vacation, which is not the type situation you'd want to find yourself in, especially during early periods recovery. Consider planning a trip that will align with your ideas comfort and relaxation, and not fill you with the types stressors that could trigger you.
2. Have a Plan to Avoid Alcohol
There is certainly a chance that you'll be presented with alcohol at some point during your trip. Perhaps there's a bar at your hotel's outdoor pool, or maybe the other vacationers you've just met offer to buy you a drink. There's not really a way for them to know about your sobriety ahead of time, so it's up to you to position yourself for success and have a secondary plan ready for those types of situations.
If you're traveling with others who like to "let loose" on vacation, it's a good idea to have at least one person in your group who is equally committed to sobriety — or at the very least, will participate in sober activities with you. Wherever you're traveling, make sure to do your due diligence and find things to do that don't involve substances, whether it's zip lining, scuba diving, or even checking out local events, like live music at a coffee shop.
Planning ahead will make your trip safer for you while still giving you fun things to do. You don't want to feel like a "party pooper" if the rest of your group is engaging in activities you'd rather avoid, and you don't want to feel pressured to engage as well.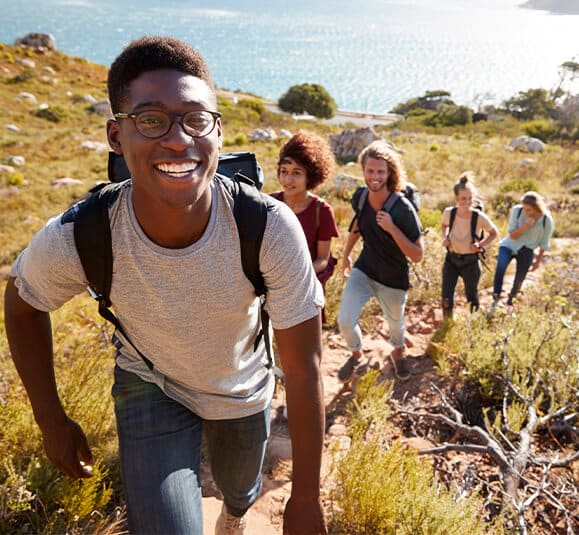 3. Stay in Touch with Your Support System
Just because you need a vacation doesn't mean you totally take yourself off the grid. You should still be in communication with your support systems back home so that you can get ahold of them. Tell people where you're going on vacation, and about the things you're planning on doing. Make sure that there'll be someone you can call if you feel you're being tempted. See if there aren't ways for you to attend virtual support group meetings while you're away as well — they might enjoy your webcam background if you're somewhere nice!
As we've said before, you might even consider bringing a sponsor or sober friend along with you in the first place, just so that there's a sense of solidarity. You won't have to be the only one at dinner without a glass of wine, and you can work on holding each other accountable and sticking to your sobriety.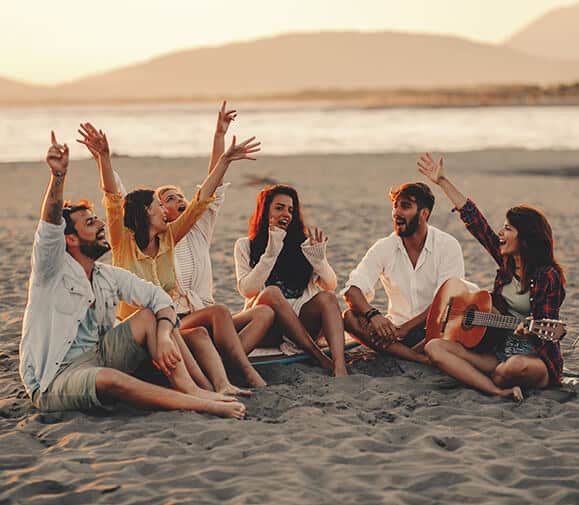 4. Rehab & Recovery with
The River Source
Here at The River Source, we know the importance of keeping yourself feeling physically, emotionally, mentally, and spiritually well all year round, and we want you to feel empowered to help yourself stay that way with quality vacation time.
Our holistic treatments are tailored to your individual needs, and are designed to help you work through and manage the struggles and stressors you'll be facing out in the world. We work to make sure that you'll be equipped with the tools you need to stay healthy through planning a vacation and back into day-to-day life afterwards.
If you or a loved one is struggling with addiction, don't hesitate to reach out to The River Source and find out how we can help.