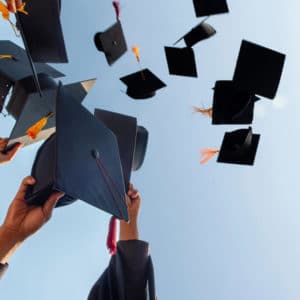 Rehab Alumni Programs: Staying Connected After Finding Recovery

5 Reasons to Keep in Touch After a Rehab Program
Leaving The River Source after completing a drug and alcohol rehab program is only the beginning of a lifelong journey in sobriety. Although you have made incredible strides in your recovery, you will need to continue practicing what you learned for many years. Staying in touch with your rehab program after graduation can be incredibly beneficial in keeping you active in your recovery. Our aftercare programs and lifetime alumni programs offer a variety of services and resources that can help you maintain your sobriety. Here are five reasons why keeping in contact with us through our rehab alumni programs can provide the encouragement and ongoing help essential for long-term sobriety:
Maintain Contact with the Recovery Community. Rehab alumni programs bring together their past patients as a community that is bound by shared experiences and accomplishments. Those in recovery can offer mutual support and insight from those who have achieved successful sobriety.
Enables Access to Various Resources. Alumni can access their rehab center's services, such as continued counseling, holistic services, and group therapy if needed. They can also get referrals to resources they may need such as sober living facilities, educational resources, and 12-step meetings in their area.
Offers a Chance to Help Others. Rehab alumni programs can provide a chance to participate in community service projects. Giving back can create feelings of gratitude and improve self-esteem, both of which are beneficial to sobriety. Alumni can also help others who are still in treatment or who have just completed their rehab program
Reduces the Risk of Relapse. One of the greatest risk factors for relapse is isolation from others in recovery. Alumni programs help you connect with sober people through meetings, recreational activities, retreats, and online support groups. Surrounding yourself with others in recovery can help keep you motivated as well.
Provides Support With Employment Issues. Alumni programs include assistance in searching for employment and negotiating with potential employers. It also provides an opportunity to network with others in recovery who can give you advice on how to get a job after rehab, which places are hiring, and how to maintain a work/life balance.
For more information on how our addiction treatment programs can help heal drug or alcohol dependence, please give The River Source a call at 866-828-6792.
What Do Rehab Alumni Programs Do?
Alumni programs, like the one offered to graduate patients at The River Source, will help those in recovery to stay clean by giving a support network, moral reinforcement, fun sober activities, and practical tips. Rehab alumni can meet others in recovery and maintain friendships made during their program. They can also keep in contact with the professionals who help them with drug and alcohol rehabilitation. Many rehab alumni programs host regular events to keep members engaged, such as 12-step meetings, guest speakers, or bowling nights.
Aftercare programs, such as rehab alumni programs, help those who have completed a recovery program with ongoing support during the challenging road ahead. These programs can ease the transition to life outside the rehab facility. Rehab centers with alumni programs aim to reduce the chances of relapse through resources, activities, and reducing member isolation.
5 Things to Know Before Completing a Rehab Program
Before you complete your drug or alcohol rehab program and set out to be in the world on your own, there are several things you should know about life after rehab. You should be prepared for life looking quite differently than before rehab – and that's a good thing. Once you have completed a recovery program, you will start a new life built on maintaining your sobriety. Here is what life is like after rehab:
You will need to continue attending treatment sessions. Addiction is a chronic disease you may need to keep seeing a counselor, going to group therapy, and receiving holistic therapies to manage your addiction.
You may need to make new friends. People who encourage drug or alcohol use are a risk for sobriety and isolation is detrimental to sobriety, so you may need to form a new group of friends who support your recovery. Even if friends do not push you to drink or take drugs, being around substances can still be triggering, and having a set of sober friends can help you keep socially active until you are far enough into your recovery.
Sober living housing can be a great benefit. Sober living homes can provide greater support, accountability, and a safe environment to transition back into the real world.
Relapses happen. Relapses are a part of recovery and happen more often than you think. While having a relapse prevention plan is important, do not be hard on yourself if you relapse. The first year of sobriety is the hardest and what is important is that you get back on the road to recovery.
Your social life will be different. You will need to readjust to being in social situations without being under the influence, which can be difficult. It is also important to avoid social situations with drugs and alcohol if you are still vulnerable to these types of triggers.
The River Source's Rehab Alumni Program Makes Recovery Even Better
After completing a drug and alcohol rehab program, you can be filled with plenty of joy and hope for a new life in sobriety. It is also normal to feel apprehensive about leaving the security of a structured inpatient or outpatient recovery program. However, you should know you are never alone when walking the road to recovery. At The River Source, our commitment to you and your recovery does not end the day you graduate from drug and alcohol rehab.
Upon completing one of our addiction recovery programs, you will be a part of our Lifetime Alumni Program. Sobriety is possible with our comprehensive treatment programs. However, your chances of maintaining sobriety increase exponentially when you maintain active recovery efforts. Our alumni program will provide you with a solid support network, resources, and several opportunities to continue working on your recovery.
The River Source's alumni program hosts rotating speaker events, meetings, and workshops. We also hold a weekly in-person alumni meeting that will focus on topics around substance abuse treatment and recovery, open to alumni, family, and close loved ones. Every other week, we invite one of our alumni to speak in these meetings about their journey to sobriety. Accountability meetings and Big Book, the basic text for Alcoholics Anonymous, discussions are also held which allow alumni to truly get to know one another. Four-hour-long workshops are held on the second Saturday of every other month. These informative sessions include a panel of alumni speakers and will cover topics such as life skills, personal experiences, and relapse prevention.
We also offer an online fellowship, a private Facebook group accessible only to other River Source alumni. Our Facebook page will include information about upcoming meetings, workshops, sports clubs and teams, speaker events, and other gatherings. This information is also included in our alumni email newsletter. You will also have access to our 24/7 alumni hotline. This hotline is available so you have someone to call if you ever feel anxious or overwhelmed and have a difficult time in your recovery or have any questions. Our experienced care professionals will be available around the clock to answer your calls and help you through difficult situations. Call 866-828-6792 to learn more today.