Social Media and Recovery
These days, social media seems to be everywhere you look. It's hard to escape, especially since it may be your primary way of keeping in touch with friends and family.
But if you're in recovery, it's especially important to be mindful of how you're using social media, because of the impact it can have on your daily routine — and potentially, your sobriety. That's why, at The River Source, we've put together a few points to consider when using social media while in recovery
NEGATIVE EFFECTS OF
SOCIAL MEDIA ON RECOVERY
Here are a few negative aspects of social media to think about while you're in recovery:
1. Social Media Makes You Compare
Yourself to Others
When you scroll through your newsfeed, it's easy to believe that everyone you know is living their best life. That's because, on social media, you rarely see the bad with the good, and this skewed perception of reality and it can make you feel discouraged and think negatively about your own life.
You only see the one selfie someone is proud of out of the twenty they took, or their latest achievement after many unsuccessful attempts they didn't mention. It can trick you into believing that you're the only one who isn't succeeding, and that line of thinking is not beneficial to your growth and recovery.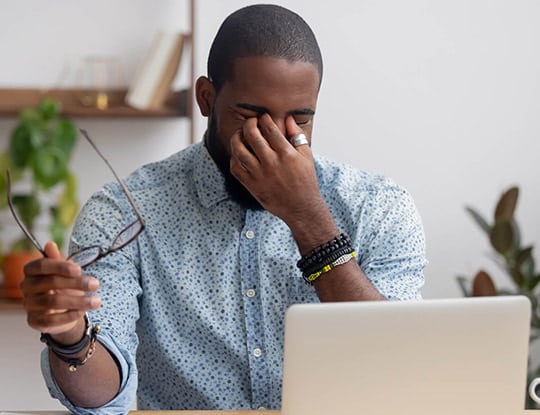 2. Social Media Can Bring Back (Bad) Memories
People who are new to recovery have to rebuild their social circle and find new friends… and that can be a challenge when you're still connected with old friends and groups on social media. In recovery, you're taught to avoid triggers, including associating with the people you were using drugs and alcohol with in the past.
Social media can make it hard to avoid these individuals. Even if you delete them all from social media, they may show up in places that you don't expect, such as Facebook memories. To avoid this, it might be best to make a new profile on your most heavily used social media sites and start fresh.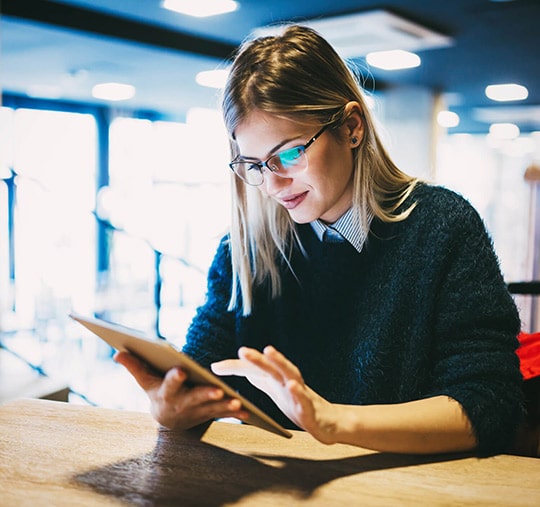 3. Social Media Doesn't Always Allow You to Control What You See
Once you're in recovery, you learn the importance of avoiding things that remind you of your addiction and might compel you to start using again. Many platforms allow you to "mute" hashtags and words to prevent the associated content from appearing on your feed.
However, there are always ways for this content to slip by, even if you take precautions to avoid seeing it. Posts, pictures, and memes that mention parties, drugs, and drinking can appear out of nowhere on social media from the people you least expect, and this can be triggering for those in recovery.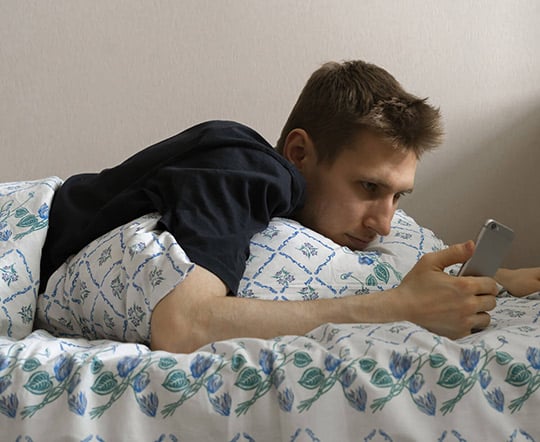 4. Social Media Can Interrupt Sleep
Sleep is important during recovery as you allow your body, mind, and spirit to heal. However, many of us often find ourselves scrolling through our phones before bed, either catching up on the latest news and posts from our family and friends that we missed during the day or out of boredom and insomnia.
This is a vicious cycle. Not only can the content on social media sites cause you anxiety or depression, but the blue light from our phones can interrupt the body's circadian rhythm — or "internal clock" — making it even harder to fall asleep, which isn't conducive to recovery.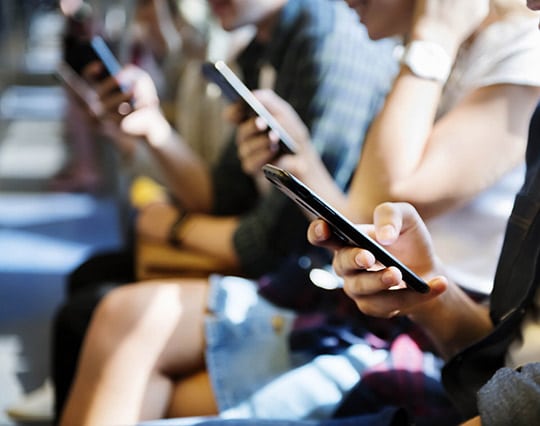 5. Social Media Can Become a New Addiction
As recovering individuals we've learned about how our addiction is driven by underlying issues; these issues often take months or years of continuous recovery work to fully heal. Once drugs and alcohol are removed from our lives we will likely still have many addictive tendencies that begin to focus their energies in a different direction. It is extremely important for us to be mindful and aware of our addictive natures as we begin to pursue a sober healthy life.
For many, social media becomes a target of addiction as they provide a source of instant gratification or a temporary escape/distraction from reality. In situations where we used to reach for drugs or alcohol, we now find ourselves looking for likes and validation on our posts, or mindlessly scrolling our news feeds for the next funny meme that will distract us from how we feel.
Social media apps are designed to hold our attention and trigger our brain's dopamine response — the longer they can keep us scrolling — the more revenue these platforms will generate. This targeted effort to keep and hold our attention is particularly damaging to the recovering alcoholic and addict who is trying to avoid dopamine seeking behaviors. It may not seem like a major threat to our recovery, but it can prolong our ability to find more healthy avenues that allow us to develop and sustain real, long-term happiness. Overuse of social media will also reduce our ability to find ways of remaining present and connected to our emotions as opposed to reaching for our phones and finding a quick escape into our favorite social media app.
HOW CAN SOCIAL MEDIA BE POSITIVE?
With all this in mind, social media isn't all bad. There are actually ways it can help you in recovery, as long as you're extra considerate of how you're using it.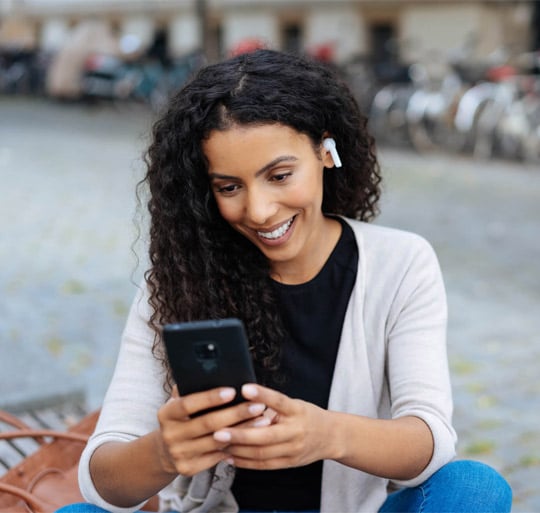 1. Social Media Strengthens Your Support Network
Social media can be a fantastic tool to connect with others in recovery. You can participate in private accountability groups and connect with others who are going through the same struggles as you are, even if they're hundreds or thousands of miles away.
Social media also gives us the ability to connect to a more immediate recovery support network of individuals that may be in our area. There are many local recovery groups that are easy to find and get involved with. These groups can serve as a crucial resource in a time of need, or be a source of positivity and allow us the opportunity to get involved and be of service.
Through social media, you can keep in touch with loved ones who support you during recovery. However, it's important to take a long look at the people you engage with on a regular basis. Delete or unfollow anyone who doesn't support your recovery, and your network will be the stronger for it.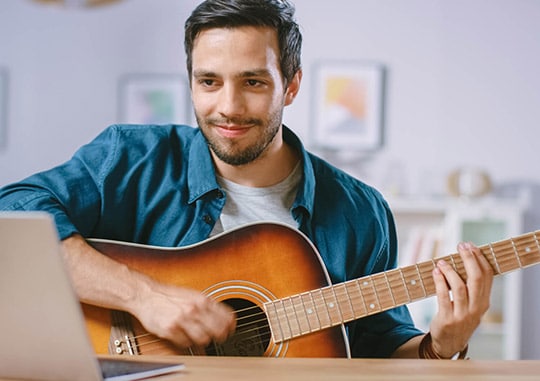 2. Social Media Helps You Pursue Your
Hobbies and Interests
Social media can also help you engage with new hobbies or interests you picked up during recovery, or rediscover those you lost touch with while in the grip of addiction. Joining groups dedicated to the things you're passionate about can help feel like you again.
For example, you can follow musicians, artists, crafters, cooks, athletes, and other hobbyists on social media sites to engage with others with the same interests. If you're not quite ready to connect with strangers, you can follow websites devoted to your hobbies for new ideas and updates.
SOCIAL MEDIA AND RECOVERY
Recovery — especially the earliest stages — is a time to look inward and focus on yourself, on your goals and dreams, as you reclaim your life from addiction. While social media can be a source of support, resources, and stress relief, it's also important to keep the risk factors in mind when you're choosing to log on during recovery.
Another way to access support is to reach out to peers in our Alumni Network or talk to a counselor at The River Source. Give us a call today at 866-294-9331 for more information!