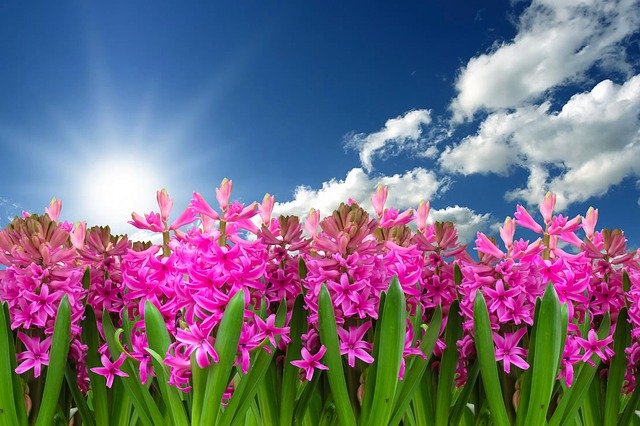 Spring Forward: Why Now is a Great Time to Start Your Recovery
Spring has sprung and we can see it from the smiles on everyone's faces! As soon as the temperatures warm up and the days get longer, people are naturally happier and more upbeat. It's amazing what some fresh air and Vitamin D can do for the soul!
If you are currently dealing with a drug or alcohol problem, now is a great time to start your recovery. The River Source has open beds available as well as transportation resources for out-of-state patients. Call us today if you're ready to spring forward in your life.
Why Spring is a Great Time to Get Sober
Feel Motivated to Change
It wasn't long ago that you were celebrating the New Year. Some of this motivation is still there, though it can get weaker as the year goes on. If your resolution was to get clean and sober, start taking the appropriate steps. Ask a family member to help you research treatment options. Call your insurance to see what is covered. If you work, talk to the HR department about taking leave. The more information you have, the more informed decisions you can make.
Be Sober for Summer
Drinking tends to be more prevalent in the summer months, which can exacerbate your problem and make it harder to get clean and sober. Rather than letting things get potentially worse, make the decision to get help today. By starting an inpatient or outpatient program, you can be sober in time for summer. Imagine all of the wonderful things you can do, such as finally take that dream vacation!
Avoid Further Consequences
With more parties and drinking over the summer, the risks for getting into an accident are greater. Making the decision to quit using drugs and alcohol today avoids further consequences in the future. Depending on your background, one more mistake could mean jail time. Don't spend your summer sitting in a prison cell or being on probation. Get your life back today.
Spend More Time Outdoors
One of the most important benefits of starting treatment now is that you can be outdoors, which greatly enhances the recovery process. You can practice meditation and yoga plus find plenty of opportunities for outdoor recreation such as hiking, kayaking, playing sports and more. It feels great to be outdoors in the sun, and you can find your "happy place" whether it's a river, forest preserve or beach.
Enjoy Better Weather
When the sun is out and the temperatures are warm, it's easier to get things done. This is why people tend to clean out their homes and work toward other personal goals in the springtime. Getting to and from AA/NA and therapy sessions are easier because there is less inclement weather. The days are longer as well, so you won't have to drive in the dark. In fact, if you find the right meetings, you might be able to walk or ride a bike to them!
Are you ready to start your recovery? Call The River Source and discover the treatment programs we have available. We have high success rates, affordable pricing, and a recovery guarantee.