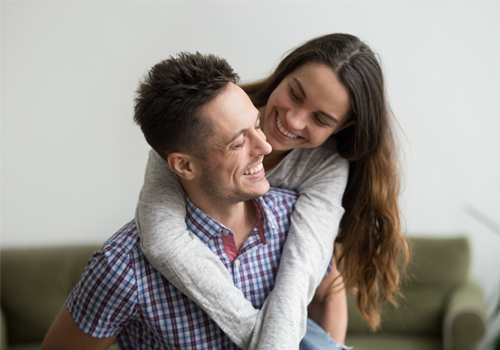 Relationships are tough work. They're made even tougher when drugs or alcohol take their toll. As a matter of fact, couples dealing with addiction are four times more likely to get divorced than those who aren't. Surprisingly, many of these break-ups take place once the addicted partner is in recovery.
The reasons why relationships don't last through addiction are understandable. In some cases, the damage done is just too much to work past. Issues with trust and forgiveness may consume the relationship. Also, sometimes partners realize that they have nothing in common anymore.
If your spouse is currently in treatment for substance abuse, realize that it's not a quick fix. If you want the relationship to work, you and your spouse will need to seek counseling – both individually and as a couple – and actively work on your relationship.
Below are some practical tips for supporting your spouse through addiction recovery.
Recognize Your Role
Addiction affects everyone in the family unit. You will be learning about addiction and addiction recovery right alongside your spouse through educational workshops and family therapy sessions. The drug rehab program that your spouse is attending may also recommend community programs such as Al-Anon.
It's important to take care of yourself during this time so that you can be a positive influence on your spouse's recovery. It's possible that you have taken on some unhealthy roles in the process, such as that of an enabler or codependent. Make sure that you are learning to change your own unhealthy behaviors.
Educate Yourself on Addiction
Another thing you can do to help your addicted spouse is to educate yourself on addiction and addiction recovery. In particular, learn about the risk factors for relapse. Addiction is a complex disease, and it's important for loved ones to realize how easy it can take hold of someone's life. It is not a character flaw or weakness.
Expect a Changing Relationship
Just because your spouse is getting help doesn't mean that your relationship will go back to normal. Expect it to change and be grateful for the small steps forward that you take. Not only will your loved one be recovering from addiction, but also they will be learning who they are without drugs and alcohol. Also, realize that people's journeys are unique, so your spouse may jump back into the game relatively quickly or they may not.
Be Patient and Get Reacquainted
It may take time for your spouse to resume their responsibilities or be the partner that you want them to be. Be patient, as there is a lot going on right now. If you focus on what you want the end result to be, you'll miss out on the journey that presents its own rewards.
One of the best things you can do right now is to reconnect with your spouse. Stick to marriage counseling and family therapy. Make time for each other by going to the movies or out for dinner. Join a cooking or art class. This will help you establish new bonds and create positive memories.
It's possible that you and your spouse might choose to part ways. But it's also possible that this experience will bring you closer together. All you can do right now is support your loved one's recovery, nurture your own healing and take the time to get to know your spouse again. If it's meant to be, it will feel right.