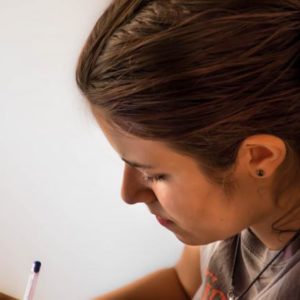 How to Talk to Your College Student About Drugs and Alcohol
The start of college is an exciting time for a young adult. However, many college students have extra time on their hands, as well as exposure to drugs and alcohol. Although most students are aware of the negative physical effects of drugs and alcohol, many don't know of the legal, social and academic consequences that can occur.
As a parent, you must realize that college students, particularly first-year students, are at an increased risk for alcohol-related problems. This increased risk comes from the availability of alcohol, the absence of parents and the desire to fit in.
With colleges and universities opening their doors in just a few short weeks, now is a great time to talk with your child about substance abuse. These conversations can be uncomfortable, but that doesn't mean you shouldn't have them. Young people need to know the dangers associated with recreational drug use.
Start the Conversation
Here are a few tips for starting the conversation with your child.
Ask the right questions. Get a feel for how your child will handle drugs and alcohol in the college environment. How will they decide whether or not to drink? What happens if they find a student passed out by the bathroom? What if they find themselves at a party with only alcohol to drink?

Set realistic expectations. Let your child know what you expect from them in terms of grades and behavior. It's recommended that you stay in close contact for the first six weeks, as this is when college students are most vulnerable.

Know the consequences. It's important for students to know the legal consequences of getting caught with a fake ID, drinking underage or driving intoxicated. College campuses also have their own set of rules for underage drinking.

Define high-risk drinking. There is a difference between having one drink (after a meal, at the age of 21) compared to drinking to intoxication. Taking shots, chugging a beer, playing drinking games and more are all done to get drunk.

Examine your values. What types of messages does your family send about drinking and drug use? Avoid telling stories that glorify drug or alcohol use, as this could set the wrong impression.

Encourage intervention. It's hard for young people to go against the crowd, but someone has to. Encourage your child to intervene when someone needs help, such as when they are passed out or unconscious.

Know the scene. For young people, it can feel like "everyone" is using drugs or alcohol. As adults, we know this is exaggerated. Help your child understand that it's okay to resist the peer pressure.

Keep in touch. Most importantly, keep in touch with your college student. Set up times to connect, and be on alert for changes in their personality or behavior. If you recognize anything out of the ordinary, encourage your child to use the resources on campus.
This is a pivotal time in your child's life – and yours! Make the transition smoother by having this conversation early on, keeping the lines of communication open and staying alert for potential problems.