Dealing With the Aftermath of Addiction: How to Move Past Guilt and Shame
Everyone who has suffered from addiction has done things they feel guilt over. And on some level, this is normal and healthy: guilt can drive us to do better. It's when guilt turns into shame — punishing ourselves continuously, declaring ourselves bad or irredeemable — that it becomes a problem.
At The River Source, we understand that recovery is an ongoing process that involves both guilt and shame. Here are things you can do to overcome that guilt and find love for yourself.
Guilt Is Normal & Healthy — Until It's Shame
Many experts in the field draw distinctions between guilt and shame. Beverly Engel, L.M.F.T., describes guilt as feeling bad about something we did or neglected to do, while shame is feeling bad about who we are. [1] Similarly, in Shame: The Power of Caring, Gershen Kaufman describes guilt as feeling immoral, while shame is feeling inadequate. [1]
Addiction has imprisoned you, and it's not your job to be your own jailer — your job is to get better. Shame isn't just unproductive, it's counterproductive. Low self-esteem, the impulse to punish yourself, and desperation to escape your feelings can make self-destructive behavior more appealing. That's why the best thing you can do is find ways to forgive yourself and do better next time.
Steps You Can Take to Forgive Yourself
Forgiving yourself isn't something that happens overnight, but there are small steps you can take to get to a healthier place with your guilt and shame.
Acknowledge Underlying
Causes of Addiction
Moving past guilt means taking responsibility, but addiction isn't as simple as saying any one thing was your fault. That's why it's just as important to acknowledge the circumstances that led to your substance abuse, not only to better understand them, but to acknowledge that you were in a difficult, painful place. Don't make excuses, but do remember that you're only human.
Have Compassion for Your Loved Ones — And Yourself
In the same vein, it's important to try to understand where your loved ones are coming from and what they've been going through. It's equally important to apply the same understanding to yourself. Rather than making yourself or your loved ones "the victim(s)", work on seeing all your experiences as part of a difficult situation that you all want to work your way out of together.
Relate Your Experiences to Others' Experiences
Many people find it easier to forgive others than themselves. Approach your own experiences as though they were another's, and whenever possible share your journey and listen to others in recovery, whether that's in group therapy, an alumni meetup, or a conversation between friends. Give and get some fresh perspective that will help you see your own recovery more objectively.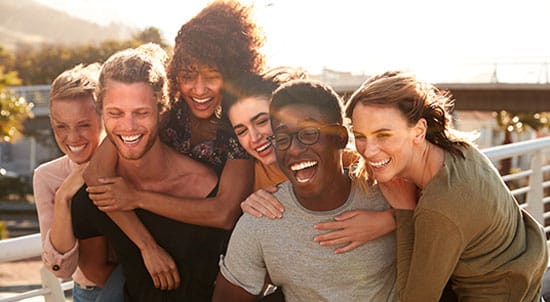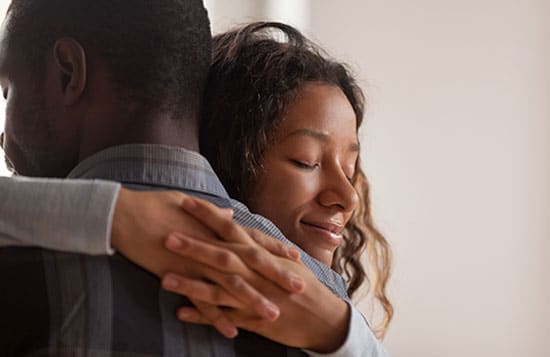 Work for Forgiveness
The best thing you can do to overcome guilt is to redirect it into action:
Take responsibility. Admit to yourself and others which mistakes were in your control.
Apologize. Express your regret honestly and accurately.
Make amends. Give the people you hurt space to respond and find their own peace.
Do new good. There's no ledger to do a certain amount of "good" to make up for the "bad" you believe you've done, but trying to make the world a better place will help you heal.
It's crucial to note that while you have hurt people, you should not let them abuse you back when you apologize — remember, you aren't your own jailer. If someone is more interested in hurting you than working with your apology, you should move on for both your sakes. As a person, you deserve compassion and forgiveness, and that can help you move forward as well. But always remember that your ultimate forgiveness can't come from outside: it must come from within.
To learn more about how we help our clients turn their guilt and shame into sobreity. contact The River Source today — we're ready to help.