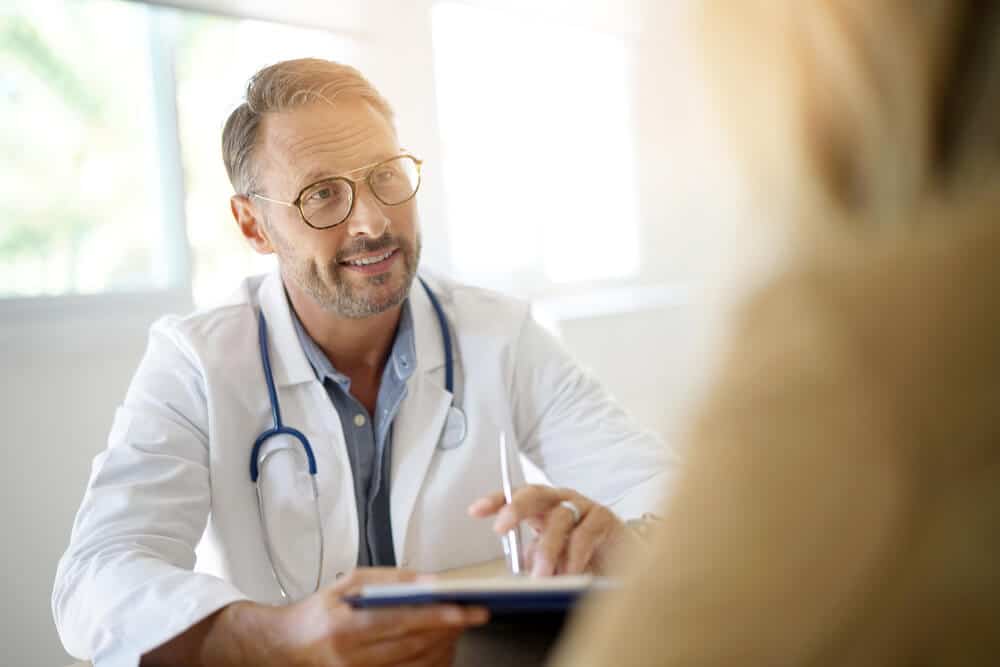 The First 30 Days of Fentanyl Rehab: What to Expect
What Happens When You First Arrive at an Addiction Treatment Center
The admissions process for many inpatient treatment centers is similar, but at The River Source, we prioritize the safety of our potential and existing clients within our facilities. We do our best to ease the transition into our treatment center during the first 30 days of fentanyl rehab and allow patients to say their goodbyes to loved ones who drop them off before being brought in to begin the intake process. Our Case Management team will maintain communication with the individuals the patient has permitted for information to be released throughout the treatment duration.
Intake begins with a complete medical assessment to verify the patient is in a stable medical condition and determine the best treatment plan. Once the medical evaluation is comprehensive, the administrative side of intake is processed, which involves paperwork, release forms, emergency contacts, and verifying that personal items brought in are on the approved list for residential stay.
The River Source intake process ends with a tour of the facility, an introduction to staff members and other clients you will be cohabitating with, and then help to settle into living quarters. Patients are always closely monitored by our 24-hour medical and clinical team.
For more information on how our addiction treatment programs can help heal drug or alcohol dependence, please give The River Source a call at 866-828-6792.
What Is Fentanyl Detox Like?
Those receiving treatment for abusing fentanyl will likely still be going through the withdrawal process upon admission to our facilities. Even though fentanyl is a product of synthetic opioids, the impact on the brain's opioid receptors creates a chemical dependency in the same way that heroin and other opioid drugs do. For this reason, and to help with relapse prevention, it is strongly recommended that those experiencing fentanyl withdrawal symptoms undergo medically assisted detox at the beginning of their stay.
Our long record of experience in helping clients reach recovery has shown us that successful detox demands more than just medical care. We specialize in and offer naturopathic treatments in conjunction with vitamins and supplements to help keep the body healthy and strong during this transition. Our naturopathic treatments involve consulting Licensed Naturopathic Doctors and administering Nutritional IV Therapy, oral vitamins and supplements, amino acid therapy, massage, dry sauna detox, yoga, meditation, and mindfulness.
On the clinical side, our detox from fentanyl abuse involves a tapering down of this substance along with evidence-based medically assisted treatment to help make symptoms of fentanyl withdrawal more bearable, such as anti-nausea medication and other FDA-approved medications for fentanyl addiction treatment.
See how B12 shots help with addiction treatment here:

Inpatient Residential Drug Rehab
The River Source offers 120-day full continuum dual diagnosis treatment programs that are clinically driven and gender-specific. This ensures that the unique needs of every patient can be addressed. We aim to surround you with others in recovery and compassionate staff who truly understand what you are going through.
Our residential environment is not "luxury" or amenities based, but instead focuses on providing a safe, calm, and therapeutic environment where we pay close attention to boundaries and give you the ideal amount of space and privacy for healing and comfort.
Outpatient Drug Rehab
One cornerstone of the services offered at the River Source is that we will never let finances be a barrier to entering treatment. If that means that you need to enter outpatient treatment from the start of your journey, we are dedicated to creating a schedule and treatment plan tailored to your needs.
For those who have successfully completed the inpatient treatment step of the continuum of care, outpatient programs are the next recommended step to help with a seamless transition into "normal" life, now equipped with the tools you learned in drug addiction treatment from individual therapy, dialectical behavior therapy, or any of the other clinical and holistic programs employed during your treatment plan.
Alumni Support After Fentanyl Rehab
Even after you've completed the the first 30 days of fentanyl rehab, your journey with the River Source hasn't ended. We uphold a Lifetime Alumni Program so you'll never have to face your recovery alone. We offer meetings, workshops, and a solid support group of peers to ensure you stay active in your healing and remind you of your commitment to a life free from addiction.
The River Source's Recovery Guarantee
We at The River Source believe that our evidence-based and clinically driven combination of Naturopathic and Conventional approaches to substance abuse treatment is key to our success rates in helping patients achieve long-term recovery. We are willing to back up our addiction treatment program with our Reclaim 120 Recovery Guarantee. Suppose any client completes the full continuum of customized care and adheres to treatment plan advice. In that case, they may return for free if they relapse within a year of graduation from our recovery programs.
The River Source is equipped and qualified to treat all types of addiction and the often cooccurring disorders and mental illness that often puts individuals at risk of addiction and relapse. We are an accredited dual diagnosis treatment center with a full-time educated, compassionate staff dedicated to addiction recovery.
If you or a loved one need help to start your journey to recovery, we can help you navigate the first 30 days of fentanyl rehab. Call our admissions line any time at 866-828-6792 to verify insurance and begin the intake process as soon as possible. With The River Source, you'll never have to face your recovery alone.