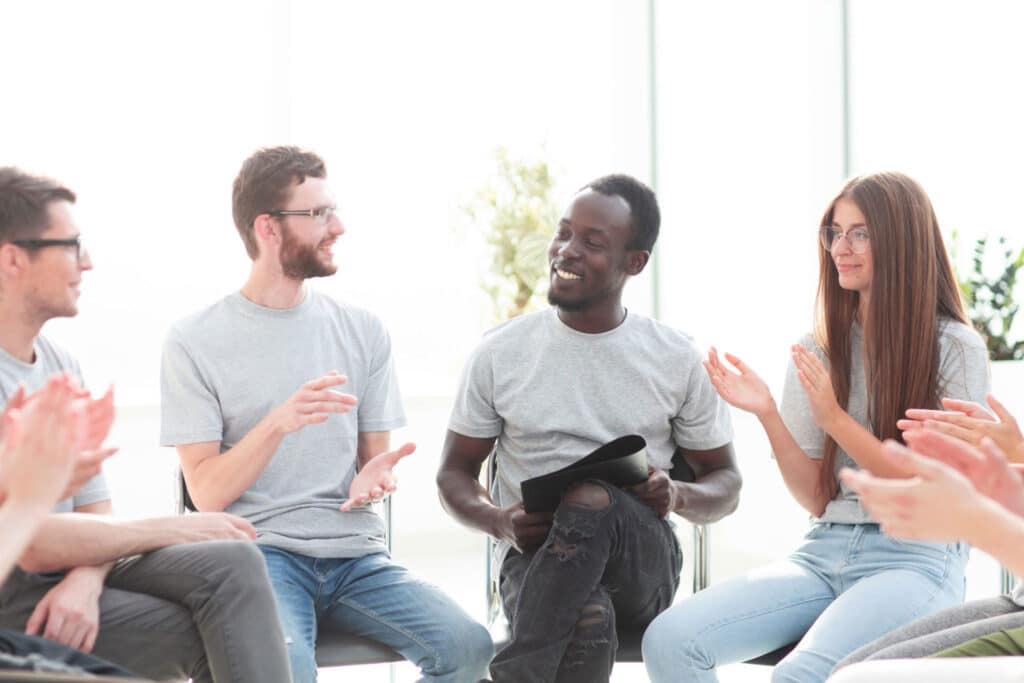 At The River Source, we're committed to helping our clients build a strong foundation for a lifetime of sobriety. The diverse range of success stories that we've seen reinforces the idea that no two people have the same experience in rehab, and there's no true one-size-fits-all program for everybody. Instead, we know to meet clients where they're at, whether or not this is their first time in rehab.
The full continuum of care is a process that enables people to go through rehab at the pace that works best for them. Our care helps patients not only get sober but stay sober through all the challenges that come with recovery.
Let's look at what the continuum of care entails at The River Source, and how each level of care we offer plays a role in helping clients rebuild their lives, one step at a time.
Drug & Alcohol Detox
Detoxing from drugs or alcohol is an important first step in providing a foundation for sobriety. The first five to ten days are spent under careful supervision from addiction professionals, where we'll utilize both medical and holistic treatments to ensure that you stay safe during what can be an intimidating part of the rehab process.
Just as important as the actual detox itself is the time we spend getting to know you during this early period. We learn about your history, both with your addiction and what led to it and develop ways to personalize your treatment so you can get the most from your rehab experience.
Residential Inpatient Treatment
With a residential inpatient treatment program, you'll be living on-site with us at our facility in Arizona City, away from the distractions of daily life and among a group of people who are also developing the skills and tools needed to thrive in sobriety. You'll also be given access to a number of resources that we have at The River Source to help you work on your personal journey.
Rehab is a full-time job. You'll be living in sobriety every day for the rest of your life, and your first steps should be in an environment where sobriety is your primary focus instead of work, school, or anything else. During this critical time, your health deserves your total, undivided attention.
Partial Hospitalization Program (PHP)
For those who need additional support after their detox and inpatient program, we offer a Partial Hospitalization Program (PHP). Clients spend a total of 30 days (consisting of 20 Monday-Friday sessions) transitioning from 24-hour inpatient care to a less-structured outpatient program. For many of our clients, we still recommend a sober living facility instead of jumping straight home.
This creates a smoother transition from a patient's inpatient program to an outpatient. They still get support from like-minded people in a sober facility, but the programming is not quite as structured or time-consuming, which can give people a stronger foundation as they continue to gain independence.
Intensive Outpatient Program (IOP) & Telehealth IOP
We offer both an in-person and telehealth outpatient program for our clients that typically lasts around 60 days. During this time, you'll begin to integrate back into society while still having access to our rehab services. This means you're still working through therapies and workshops to help you develop tools and skills for a lifetime of sobriety, all while putting those lessons into practice.
The telehealth option gives people the same professional help, individual counseling, and group support they'd have access to in person, but available through a safe, secure, and HIPAA-compliant video platform. Both programs require on-site drug testing for accountability. Whether you would benefit more from the in-person element of traditional IOP or the flexibility of Telehealth IOP, our team will help you get your footing as you start your sobriety journey.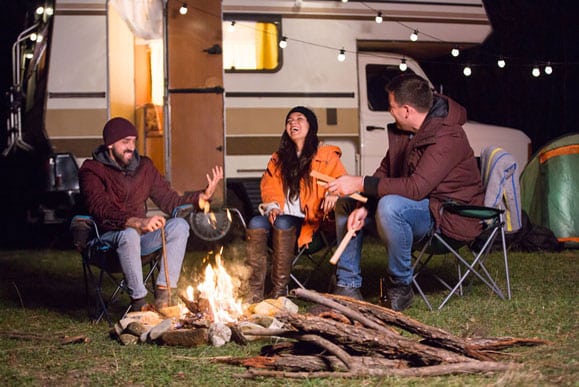 Aftercare and Alumni Program
Many people make lifelong friends and connections during their time at The River Source, and we want these bonds to remain strong long after rehab is over. That's why we foster a robust Aftercare & Alumni Program everyone can join after they leave us.
The reality is that you're going to want — and likely need — some measure of support beyond our walls. Our alumni hold gatherings to reconnect and offer one another private help when needed. And when you can connect with other people who have shared experiences like yours at The River Source, even people you've never met before, you'll be reminded that you aren't alone.
Truly Comprehensive Substance Abuse Treatment
By guiding clients through our continuum of care, we provide the support they need — at a pace that works for them. Our evidence-based and holistic therapies, a key part of your transition into recovery, are accessible through every stage of rehab. We use every treatment at our disposal to give you the tools you'll need for a life of happiness and sobriety.
If you or a loved one are struggling with addiction, reach out to The River Source to find out how we can help.