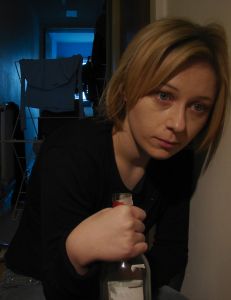 October is Domestic Violence Awareness Month, a time to mourn those who have died because of domestic violence, celebrate those who have survived and connected those who work to end violence. Domestic violence is a matter taken very seriously, but yet it continues to persist.
What Makes Domestic Abuse Controversial?
If you ask five people what constitutes domestic abuse, they would probably have five different answers. Did you know that domestic violence is defined as a pattern of abusive behavior that is used by one person in a relationship to gain power over the other? It includes physical, sexual, emotional, psychological and financial abuse. That's right – the victim doesn't have to be beaten for it to count as abuse.
Domestic violence becomes even more controversial depending on who the victim is. Some say it's okay to use corporal punishment on a child, but it's not okay to hit a woman. The recent allegations on football players Ray Rice and Adrian Peterson have brought these controversial issues into view, and people haven't hesitated to voice their opinions.
Domestic violence accounts for 85 of the 713 arrests of NFL players since 2000. The penalty? Suspension for a game or two. In some cases, the charges were dropped or reduced to limit the penalty. What does this tell the victims of abuse? That they are not taken seriously.
In August, the NFL announced a new policy against domestic violence that includes an initial suspension without pay of six games. At least it's something, right?
The NFL has been under fire, but at least it has gotten people talking. Why do women stay with people who abuse them and their children? What makes a person likely to be an abuser? Is there a way to stop the cycle of abuse?
The Stats
Consider these statistics from the National Coalition Against Domestic Violence.
1 in every 4 women will experience domestic violence in her lifetime
An estimated 1.3 million women are victims of physical assault by an intimate partner each year
85% of domestic abuse victims are women
Females ages 20-24 are at the greatest risk of nonfatal intimate partner violence
Most cases of domestic abuse are never reported to the police
Regular alcohol abuse is one of the leading factors for intimate partner violence
Substance Abuse and Domestic Violence
It's known that there is a strong link between substance abuse and domestic violence. Substance abuse does not cause domestic violence, but there are two factors going on here.
First, batterers tend to abuse drugs and alcohol. They may be troubled and turn to illegal substances to deal with or escape their problems. This unhappiness is also a factor in why they abuse their partner or children. When they feel guilty about their actions, they drink or do drugs to cope with their actions, and the cycle continues.
Second, being under the influence makes people more likely to be violent. Drugs and alcohol change personalities, instill feelings of anger or irritability and increase aggression and violence. People on drugs or alcohol don't have control over their behavior and can act out in ways they wouldn't do while they were sober. When the apology comes a day or two later, the victim is often forgiving and excuses the behavior.
In order to stop domestic abuse, the drug- or alcohol-using behavior needs to stop as well. Not all cases of domestic violence involve drugs or alcohol, but it is a major risk factor. Eighty-seven percent of domestic violence program directors agree that the risk of intimate partner violence increases when both partners are under the influence. The U.S. Department of Justice also reports that 61 percent of domestic abuse offenders also deal with substance abuse problems.
Bridging the Gap Between Domestic Violence and Substance Abuse Programs
There is a disconnect when it comes to treating both substance abuse and domestic violence. Domestic violence programs typically have limited resources and cannot pay for the cost of running substance abuse programs as well. Most of these programs focus on providing battered women and children with safety and shelter for the short term.
The Center for Substance Abuse Treatment recommends the following:
More federal funding for programs to provide substance abuse treatment as well
Furthering efforts to link domestic violence and substance abuse treatment programs
Providing counseling, child care, substance abuse, and mental health treatment
Additional research to demonstrate the effectiveness of linking domestic violence and substance abuse programs
Social media has many pros and cons to our society, but one benefit is that the harmful actions of others can no longer go unnoticed. Domestic abuse is a very real problem, yet it's one of the most underreported crimes. This means that we are only aware of a fraction of the problem. Imagine what the total picture looks like.
No simple solution exists for dealing with substance abuse and domestic violence, and even stiffer penalties won't be enough to stop people from being aggressive or violent. This will just drive them to be more secretive about their behavior. In order to be truly effective, the issue of substance abuse needs to be addressed, and domestic abuse programs need to have tools, resources, and information available to help families deal with addiction too.