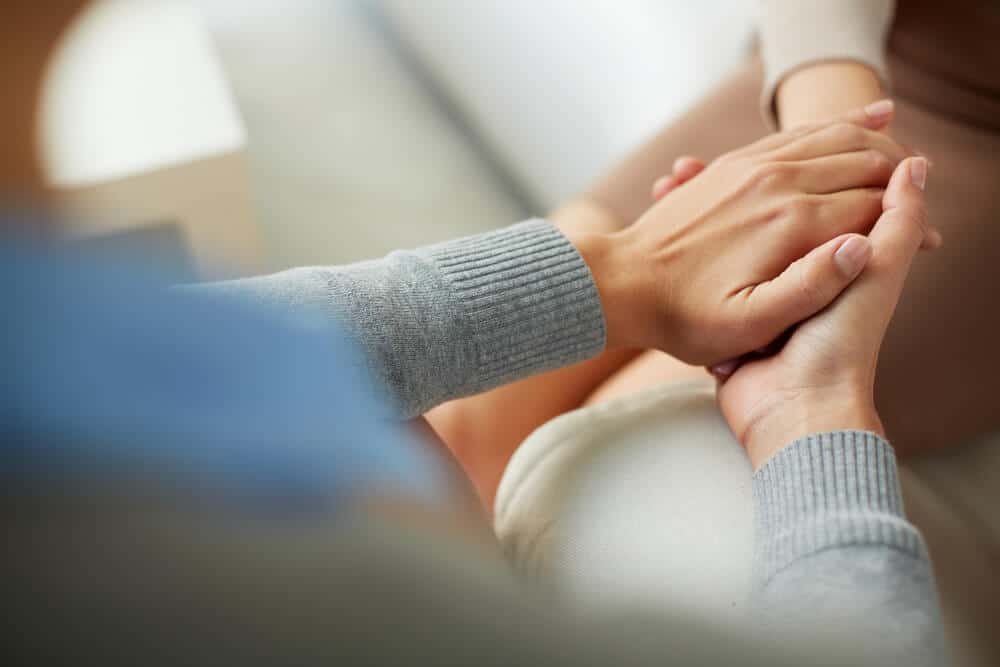 The Tragic Connection Between Addiction and Suicide
Mental Health and Substance Abuse
Substance abuse and mental illness are often closely related, and one may cause the other, or they may occur at the same time. Sometimes people will use alcohol or drugs to cope with mental health issues and negative emotions, which can help temporarily but will worsen the symptoms once the effects of the substance have worn off. Drug abuse and addiction can also exacerbate preexisting mental health conditions, including anxiety disorders and depressive disorders, which increase the risk of suicidal behavior. While some substances, like methamphetamines, change the brain's physical structure so much that they cause severe psychiatric disorders, including psychosis, for years after stopping use. Co-occurring disorders refer to the combination of substance use disorder with mental illness and are treated with dual diagnosis treatment in addiction treatment programs.
For more information on how our addiction treatment programs can help heal drug or alcohol dependence, please give The River Source a call at 866-828-6792.
988: American's Suicide and Crisis Hotline
First and foremost, you should be aware that the National Suicide Prevention Lifeline is available for free, all hours of the day and night, at 988. If you are contemplating suicide or experiencing emotional distress, call or text 988 nationwide. The Suicide and Crisis Lifeline will connect you with a trained counselor who can provide support and connect you with local resources if necessary.
Learn about online addiction recovery here:
How Mental Health Can Lead to Substance Abuse
Mental health disorders like anxiety disorder, depressive disorders, posttraumatic stress disorder, and bipolar disorder can all lead to alcohol abuse or drug abuse. Often people will try to use alcohol or drugs to self-medicate. When people are in pain or dealing with difficult memories like trauma, they will do anything to stop that emotional turmoil. While drugs and alcohol can temporarily relieve mental health symptoms, they may worsen them over time.
They will then need to use drugs and alcohol again to deal with those symptoms, which can lead to physical dependence and a substance use disorder. Repeated drug abuse or alcohol abuse will cause the brain to depend on drugs or alcohol to function correctly. People will develop withdrawal symptoms when they attempt to stop using these substances. Once the body has developed physical dependence, it is difficult to stop drinking or using drugs alone.
How Substance Abuse Can Lead to Mental Health Problems
Drug or alcohol abuse can also lead to mental health that was not there before. Alcohol and drugs will act on neurotransmitters in the brain like dopamine and serotonin, which are responsible for managing our moods and mental health. With repeated substance abuse, the brain gets used to drugs or alcohol and overcompensates to counteract the effects, and the brain no longer produces those neurotransmitters or chemicals either. Alcohol and drug addiction can cause physical changes to the brain, leading to mental illness and increasing the risk of suicidal behavior or suicide attempt.
Common Risk Factors for Suicide and Addiction
Mental health issues are one of the most significant risk factors for suicide and drug addiction. Usually, there are several different causes of a suicide attempt. The most common risk factors for suicide include the following:
Familial history of suicide attempt
Previous suicide attempt
Thoughts about dying
Depressive disorders
Alcohol abuse
Drug abuse
Previous drug overdose
Treatment for Substance Use and Mental Health Disorders
Dual diagnosis treatment at The River Source can offer the type of treatment needed for drug addiction, mental health issues, and suicide prevention. Those going to withdrawal symptoms are at higher risk of suicide. Still, our medical detox center can provide around-the-clock medical care and medication-assisted treatment to help prevent a suicide attempt. Continued substance abuse will only make mental health disorders and risks associated with suicide worse with time. If you or your loved one is struggling with alcohol addiction, drug addiction, and suicidal ideations, please do not hesitate to call us at 866-828-6792 today.
If you are currently experiencing suicidal ideation, call 988 immediately. Compassionate and caring counselors who can help you are available 24/7.