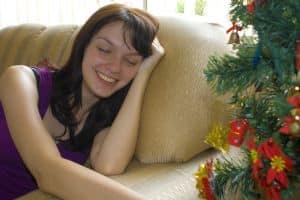 Not everyone has the groundwork for a happy holiday season. If your family is one of many that has issues with alcoholism, you may be dreading the holidays. Few things are as embarrassing as watching your spouse or adult child get intoxicated and say things they don't mean, especially in front of young children or grandparents. But as anyone in your position would feel, you can't leave your loved one out of the loop for the holidays. Even though it may be for the best, it's something that's hard to commit to.
Below are some tips for dealing with circumstances where a loved one has an alcohol problem. Naturally, it's best if you can get your loved one help, but we understand that not every addict recognizes their problem or agrees to go to rehab.
Hold True to Your Consequences
If you staged an intervention at some point in time, what were the consequences if your loved one didn't go to rehab? Perhaps you told them that they would no longer be invited to family gatherings, or that you would no longer put yourself in a position where they could embarrass you. If this is the case, stick to these consequences. It can be difficult now that the holidays are here and you don't want your loved one to be alone, but this is the only way they can start to see the implications of their actions.
Do What's Best for Your Family
When a family member struggles with addiction, only your immediate circle can understand what you're going through. For this reason, it's up to you to stick up for what's right for your family. Other people may try to influence your decision as to where to go and who to invite over for the holidays, so you need to put your foot down and focus on your family's needs, not appeasing others. If your loved one is newly recovering, for instance, staying home and enjoying a quiet night in is best.
Plan a Holiday Getaway
Sometimes, families need a change of scenery or a break from their regular routine. If the holidays are just too much right now, consider taking the family on a holiday getaway. It doesn't have to break the bank, either. If you live near the city, think about renting out a cabin in a remote part of the state. If you live in the country, a two-night stay in the city will be fun. This way, you don't have to worry about your loved one getting intoxicated at family events, and you can work on strengthening the family bond.
If you want to stay with your friends and family for the holidays, consider this alternative: sending your loved one on a sober vacation. Maybe this is the perfect time to be with others and clear your mind of everything that has gone on in the past year. Rather than worrying about your loved one's safety and well-being, you can send them on a sober vacation until the New Year when the alcohol and parties die down. Check out sobertravelers.org, sobervacations.com, and sobercelebrations.com.
Limit the Alcohol
Get Strength and Support from Al-Anon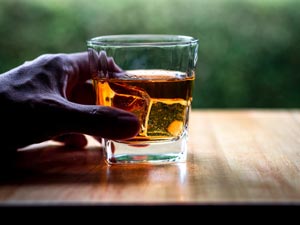 In just a few short weeks, it will be a new year. Perhaps this will be the year that your loved one finally commits to rehab. In the meantime, there's not much you can do but stop enabling your loved one and follow through with the consequences you put in place if they were to keep using. You can support their recovery without supporting their drug habit.
Since this balance is hard to come by, find strength and support from Al-Anon and other support groups in your area. Members in Al-Anon will understand what you're going through and the hoops you must jump through to enjoy the holidays. It's comforting to know that you're not the only family facing these hardships. Attending Al-Anon also prevents isolation and withdrawal.
Encourage Treatment
Show your loved one that you are in full support of their recovery, and whenever they are ready to seek treatment, you will be there 100 percent. Just because your loved one hasn't yet agreed to go to rehab doesn't mean they won't, so it's important to keep trying.
If you haven't staged an intervention yet, now is the time to do so. If you feel that you can't enjoy the holidays because of your loved one's drinking, this is enough to know that their habit is out of control. Talk to an interventionist or professional mediator who can assist you in planning a successful intervention with the right people and the right intentions.