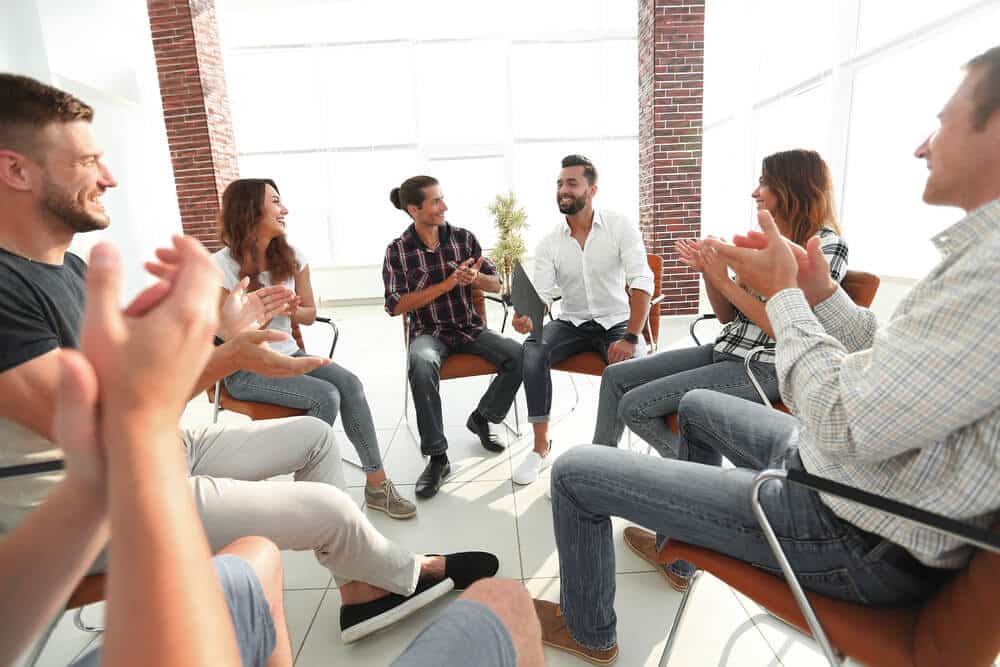 What Percentage of Users Relapse After Rehab?
Relapse After Rehab Statistics
Drug and alcohol addiction is a lifelong, chronic disorder; unfortunately, like other chronic diseases, individuals relapse. However, alcohol and drug relapse do not happen overnight. It is a long process, and just like drug addiction, if caught early, the chances of addiction recovery are more significant. 
Addiction treatment centers offer various types of addiction treatment and treatment therapies, including relapse prevention. There are several ways of preventing relapse or reducing relapse risk, including how long you went to substance abuse treatment and remaining active in your recovery. Drug relapse should never make you feel like you failed; it just means you must improve your addiction recovery or need different treatment programs.
According to the National Institute on Drug Abuse, about 40 to 60% of people will relapse their first year after alcohol and drug addiction treatment. However, compared to other chronic illnesses, the relapse rate is lower. For example, 50 to 70% of hypertension patients will relapse, and 50 to 70% of asthma patients will relapse. NIDA also found the relapse rate among men was higher, with 51% of women remaining abstinent from drugs and alcohol compared to only 25% of men remaining abstinent. The most common reasons for relapse include negative mood, stress, anxiety, drug-related cues, boredom, temptations, and lack of a positive environment.
For more information on how our addiction treatment programs can help heal drug or alcohol dependence, please give The River Source a call at 866-294-9331.
The River Source's Lifetime Recovery Guarantee
The River Source is aware that relapse happens, and it usually occurs when the appropriate addiction treatment measures aren't in place. One of the most critical aspects of successful, long-term recovery is the length of substance abuse treatment. The longer you stay in treatment, the better your chances of sustained recovery. All treatment programs are personalized to each client. The length of substance abuse treatment will vary depending on various factors, including the severity of alcohol and drug addiction, size of substance abuse, if there are co-occurring disorders present, and individual needs. We have found that 90 to 120 days of continuous treatment will lead to the best recovery outcomes.
Our lifetime recovery guarantee is that if you give us 120 days of your complete commitment to recovery throughout the entire continuum of care, we will provide you with guaranteed access to a lifetime of long-term sobriety. We want you to know that if you are willing to work at The River Source, your long-term sobriety will be inevitable. Through our 100% Recovery Guarantee, you can have peace of mind knowing you are making a lifetime investment in yourself. If drug or alcohol relapse occurs within one year after successfully completing our full continuum of care, we invite you to return at no additional charge.
Early Warning Signs of Relapse
Drug and alcohol addiction relapse can happen to anyone and anywhere in their substance abuse recovery. Statistically, though, the relapse risk is higher early in recovery. Even for those who have had a solid recovery for years, substance use disorder can begin to reappear slowly. Some of the early warning signs include:
Neglecting recovery practices

Poor self-care and sleeping habits

Increase anxiety and depression symptoms or mood swings

Neglecting appearance

Avoiding people in the support system

Becoming socially isolated

Romanticizing past substance use

Believing you can use again without falling back into addiction

Doubting the effectiveness of the recovery process
What to Do if You Relapse
First, you should realize that alcohol or drug relapse is just a setback in your addiction recovery, not failure, so go easy on yourself. Next, you should reach out for help. Ask your support network for help, go to a 12-step program, or go back to addiction treatment. There is no shame in having a setback in addiction recovery, any treatment center will offer you help without judgment, and everyone needs extra help every so often. You may also want to build a new relapse prevention plan.
If you or someone you love is struggling in addiction recovery, The River Source is available to get you back on track. Please give us a call at 866-294-9331 today to get started with addiction treatment with us.