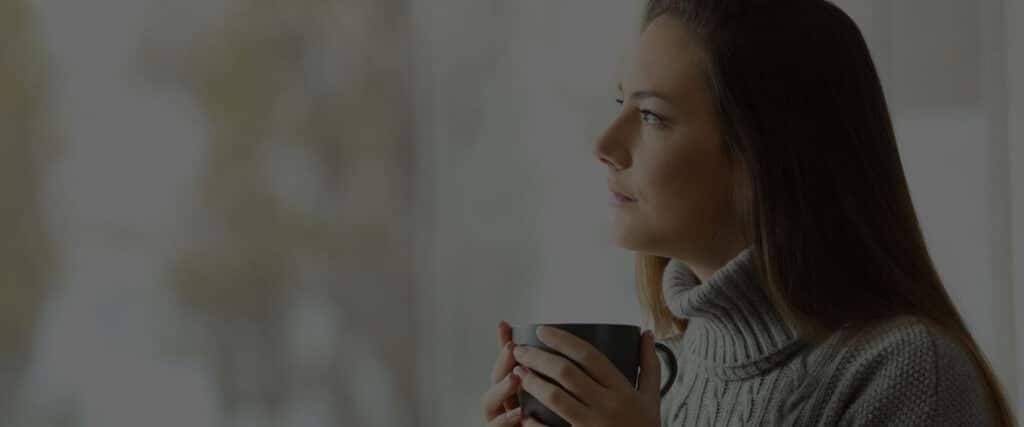 After rehab, it can be easy to feel like substance abuse is in the past. But you are human, and you're going to make mistakes — even in recovery. If you do suffer a slip or a relapse, it can feel devastating, but it doesn't mean your recovery is over or has to start back from square one. You should think of recovery as a journey instead of a destination: like most trips, it's not always going to go as planned.
Addiction is a chronic illness, and that means it requires lifelong management. According to one study, 40 to 60% of those struggling with drug or alcohol addiction will relapse. [1] In fact, relapse rates for addiction are similar to other chronic diseases, including type 2 diabetes, hypertension, and asthma.
Essentially, a relapse is serious — but it doesn't need to be insurmountable. Here are some things you should keep in mind as you consider ways to get back on the wagon after a relapse.
First — Stop Using
Maybe this seems obvious, but it's important to remember what to do after you relapse, when things can be confusing. You may feel that the only way how to deal with a relapse in recovery is to continue to use — a paradox that comes from feeling ashamed and experiencing intense cravings again. This sense of hopelessness is a dangerous line of thinking and can create an endless cycle of substance abuse.
It's important to stop and remind yourself of all the positives that have already come from deciding to get sober, and that simply because you've suffered a setback does not mean that you're a failure, or even that you've failed in your recovery.
If you continue to use, it will make it much harder to stop, and exacerbate any potential consequences. So, the more you're able to limit the extent of a relapse, the easier it will be to get back on track.
Shame and Self-Blame Won't Change the Past
It's understandable to be upset with yourself after a relapse. While it shouldn't be the end of the world, it is serious and likely indicates you need to take a step back and re-examine the behavior and the choices that led you to start using again.
However, beating yourself up for your mistake won't alter what's already happened. The best thing you can do is attempt to move forward with your recovery and life, and learn from the experience.
Identify and Address Your Triggers
You likely already know what some of your triggers for alcohol or substance abuse are, but after a relapse, it's important to re-assess them. This allows you to identify the factors that led to this mistake, and help you establish a plan for preventing those triggers from causing you to relapse again.
Honesty and good-faith reflection are key here — the more confident you are about what caused you to use, the more likely you'll be able to create a successful strategy for addressing those factors in the future.
Remember That You Aren't Alone
No one can travel the path of recovery alone, and even though you may feel ashamed about your relapse, you should still seek out, and rely upon, your support network. Ask family members and friends that you trust to assist you in your plan to avoid future relapses.
This is also the time to tap into your recovery resources and attend support groups, which can help give you a sense of community and fellowship and provide practical advice for remaining sober in the future.
Learn How to Deal with a Relapse in Recovery at The River Source
We teach people struggling with alcohol and substance abuse tactics to help keep themselves on a sober track at The River Source. Our various programs — including group meetings and The River Source, a fellowship of people also trying to live their best lives in recovery — can grow the support network you can turn to in the event of a relapse.
If you or someone you love is struggling with drug or alcohol abuse, we are here for you and make it easy to get help with a simple admissions process. Don't wait to change your life, contact us today!