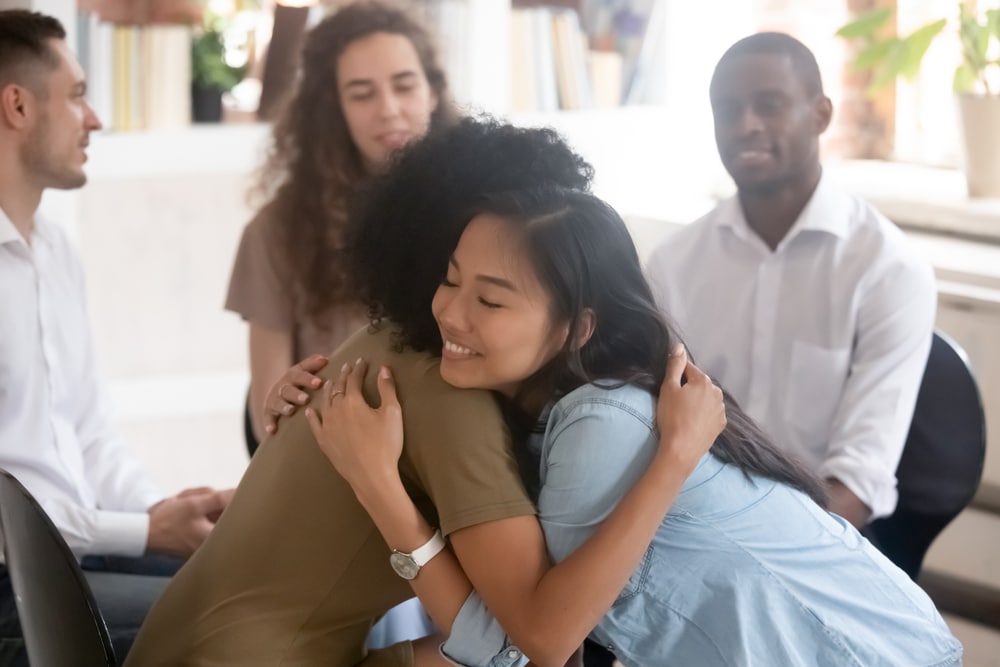 What to Expect After Rehab
What Happens After Rehab?
If you or a loved one struggles with an addiction to drugs or alcohol, consider seeking professional help from an addiction treatment facility. At a rehab facility, you can get sober and learn sober living skills to help prevent you from relapsing. But what can you expect after rehab once you've completed substance abuse treatment?
Completing addiction rehab is a major accomplishment. But it can be scary to find out what happens after rehab. In fact, studies show that after rehab, a patient's confidence can fall. However, it's normal to feel insecure in your recovery journey. That's why it's important to surround yourself with people who want to support you in recovery after rehab.
After rehab, you can also expect an aftercare program, including group support meetings. Additionally, these are things you can expect after rehab:
Find sober friends to decrease chances of drug or alcohol relapse
Evaluate your living situation and move, if needed to remove yourself from harmful triggers
Maintain therapy appointments
Focus on your mental health
Find support groups that work for you, such as Narcotics Anonymous (NA) or Alcoholics Anonymous (AA)
Stay alert for triggers and signs of relapse
Whether you're returning to everyday life from an inpatient or outpatient treatment program, there will be a transition period between life in rehab and daily living. Instead of returning home immediately after rehab, some people may choose to live in a sober home.
For more information on how our addiction treatment programs can help heal drug or alcohol dependence, please give The River Source a call at 866-828-6792.
What Is Sober Living?
You can expect sober living or a sober living home after rehab. Sober living homes, also known as halfway homes, are group homes where individuals can practice sober living with the support of others before returning to their everyday lives. For many people in addiction recovery, sober living homes prevent them from returning to their old habits and instead continue on the path of sobriety.
In sober living homes, residents can come and go as they please so they can start going back to their daily tasks and responsibilities. However, there are rules that each resident must follow, such as no drugs or alcohol and a strict curfew.
There are many benefits to sober living homes, including:
Constant guidance and support
Meaningful, sober relationships
Restored life skills
Enhanced independence
Easier transition back to daily living
Reducing the risk of relapse
The support system you get from a sober living home, and our top Arizona alcohol treatment center can help patients avoid the isolation of returning home while in recovery. Not only do sober living homes offer a supportive environment for addiction recovery, but they also provide a combination of freedom and structure to help individuals in recovery adjust to life outside of rehab. Additionally, sober living homes can provide a safe space for aftercare treatment.
What Is Aftercare?
Another thing to expect after rehab is aftercare. According to the American Addiction Centers, aftercare is a "plan to support someone in their early recovery, prevent relapse, and help them as they work toward their life goals." Aftercare treatment can include activities, interventions, and resources to help a person in recovery cope with triggers, stress, and cravings that they may face after rehab. The specific aftercare plan will depend on the individual but may include:
Participating in your rehab facility's alumni program
Staying in a sober living home for a period of time
Attending 12-step and/or other recovery meetings
Reaching out to a sponsor and other members of your sober support system
Attending individual and group counseling sessions
Aftercare treatment programs are important to recovery because many people face difficulties transitioning out of treatment. In fact, studies show between 40% and 60% of people recovering from drug or alcohol addiction experience a relapse at some point in time.
Creating an aftercare plan is easy. To do so, you'll work with therapists, counselors, and case managers to devise a post-rehab treatment plan. These addiction professionals will develop an aftercare plan based on your housing, employment, and continued treatment options. Your aftercare plan will also depend on how far along you are in recovery and how often or long you may need care. Many programs recommend a person stay actively involved in aftercare for at least one year after completing rehab.

Benefits of Attending Support Meetings
According to the American Addiction Centers, support groups are critical to many addiction recovery paths. In fact, the most well-known support groups are 12-step programs, such as Alcoholics Anonymous (AA) or Narcotics Anonymous (NA). However, several other types of support meetings may be incorporated into a person's aftercare plan. Other support meetings include:
Cocaine Anonymous (CA)
Marijuana Anonymous (MA)
Secular Organizations for Society (SOS)
A 12-step program is a mutual-help group founded on the philosophy of 12 steps. These 12 steps begin with an admission of powerlessness over one's addiction and include taking a searching, fearless moral inventory and making amends for past wrongs.
These group support meetings are typically free, widely available, and confidential. Members are encouraged to frequently join meetings and connect with others in recovery. Studies show that participation in 12-step programs has been associated with reduced substance abuse and overall better social outcomes. Other benefits of support meetings include:
A reminder that you're not alone
Compassion and emotional support
More momentum and accountability for recovery
Self-acceptance
Learning new skills
Getting inspired
A new perspective
A safe space
Enhanced emotional strength
A reminder that you're in charge of your life
Creating sober friendships
Prevent addiction relapse
Peer support groups are a place for people who are recovering from an addiction to join together and give each other strength in their journey to sobriety.
Let Us Help You Develop a Plan for After Rehab
If you or a loved one struggles with a substance abuse addiction, get help from The River Source Addiction Treatment and Recovery. At this rehab facility, not only do patients go through drug or alcohol rehabilitation, but they also develop an aftercare plan, so they know what to expect after rehab.
Once you complete drug or alcohol rehab at The River Source Addiction Treatment and Recovery, you'll be an official alumnus. As such, you'll have access to meetings, workshops, and other exclusive resources to ensure you stay active and successful in your recovery journey. As a River Source alumni, you'll be able to connect with other group members and support each other in sober living. Some of the other resources available to River Source alumni include:
Online fellowship and access to private social media groups
Workshops, meetings, and guest speakers that focus on recovery
24-hour alumni hotline for consistent care
Whether you're embarking on your first day of recovery or you're on your 1,000th day, The River has what you need to maintain sobriety. At River Source's Addiction Treatment and Recovery Center, you can feel confident about your recovery resources knowing this rehab facility offers lifelong support through recovery. Call 866-828-6792 to learn more on what to expect after rehab.