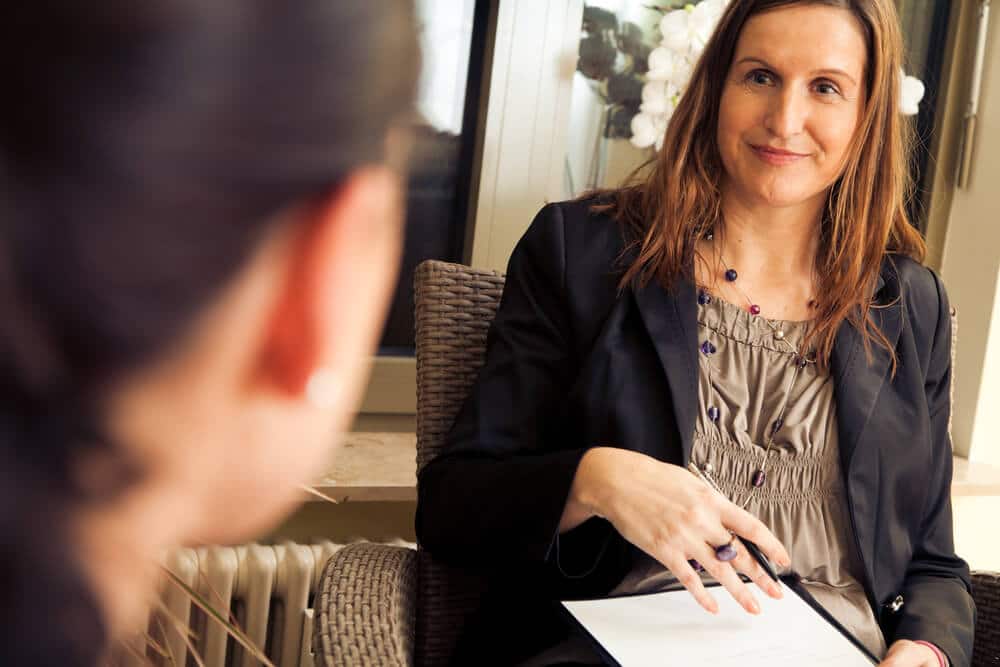 What to Say to Someone in Rehab
Finding the Right Tone During a Difficult Time
Substance abuse and addiction are difficult to deal with and can lead to feelings of depression, loneliness, and guilt. Finding the right words to encourage and support your loved one can also be challenging. Most people are not experienced in handling these situations, and it is normal to draw a blank on the right thing to say. While there are certain things, you should stay away from saying to someone in rehab, simply showing your love and support is enough to help anyone through their journey. However, if you are looking for some more specific ways to boost their confidence and show you are there for them, below are some ideas.
9 Things to Say to Someone in Rehab
I Love You. Those in addiction recovery often deal with shame and guilt about how they treated others when actively abusing drugs or how others view them. They may believe they are unworthy of the love or forgiveness from friends and family they have hurt. It is important to remember that addiction causes people to act out of character and that relationships can be healed.
What Have You Learned in Rehab So Far?

Let your loved one know you care about their recovery by asking about their experience. Sometimes, all people in rehab need is a genuine friend who takes an interest in their addiction recovery. This is also a way to help you learn more about the disease and be able to better support them.

I'm So Proud of You.

Choosing to get sober isn't easy, nor are addiction treatment programs. It can be a scary step to take, and many will question whether they should stay in rehab. Showing your support through validation and a sense of understanding how difficult the journey can be can help your loved one know they made the right decision.

You're Not Alone; I'm Here for You.

Along with not feeling worthy of love, addicts may feel they have hurt so many in the past that they are alone. Let them know you are still there for them and are a shoulder to lean on. Part of successful recovery is having a support network of family and friends.

Let's Hang Out.

Individuals in recovery often feel they are no longer fun and their circle of friends does not want to hang out with them now that they are sober. Simply initiating a sober activity to do together shows that you are still there for them. Some sober activities include:
Playing board games or video games.

Spending time outside for a picnic or scenic walk.

Going to the movies together.

Taking a workout class together.

Cooking together and trying recipes for healthy foods.
How Are You Feeling?

Show you care about their well-being by asking how they are feeling. Substance abuse is often accompanied by mental health issues like depression and anxiety. Allowing them to have a safe space to talk about their feelings can help them vent their worries, and you can encourage them to contact their counselor.

How Can I Help?

There are no specific ways to help an addict because no two people are the same and every person will need help in their own way. Asking your loved one how you can help them is the only way you will know how you can be there for them.

Do What You Need to Do to Get Better.

Putting yourself first can be hard for anyone, and they may feel guilty about not pleasing those around them by putting their recovery first. Help them feel validated in their decision to care for themselves and their recovery.

I Know You Are Struggling, But Things Can Get Better.

The first stages of recovery can be incredibly difficult, especially when you're still dealing with the negative impacts of addiction, such as losing your job. Help them feel hopeful and that when they put in the work into their recovery, things will only get better. Encourage them further by letting them know how much you believe in their ability to find sobriety.
For more information on how our addiction treatment programs can help heal drug or alcohol dependence, please give The River Source a call at 866-828-6792.
5 Things Not to Say to Someone in Rehab
I Know Exactly What You're Going Through.

Unless you have dealt with addiction and gone through recovery, you will have no idea what they are going through. Even then, each person's experience is unique. This may seem like a way to come off as supportive and relatable. However, it can minimize their experience.

Are You Sure You Need Rehab?

Addiction is complex, and if someone is in rehab, chances are they have struggled with substance abuse more than you will ever know. Asking this, even if it is out of curiosity, can be incredibly offensive to a person in recovery. It can come across like you are challenging their judgment and their experience.

What Was Your Rock Bottom?

Unless your loved one tells you what led them to seek out help, do not ask. Every person's struggle with addiction is personal and is the scariest and most shameful part of their life which should not be discussed casually unless they willingly share that information.

You Can Never Drink or Get High Again?!

This can come across as you perceive their sobriety as something negative. Addiction is a life-long, chronic disorder that requires constant management. You should instead show your support and positivity surrounding their recovery.

You Can't Just Stop on Your Own?

Addiction is not a matter of willpower; most addicts wish to quit their habit. Substance use disorders require comprehensive treatment programs and saying something like this can make them feel weak and like a failure.

Other Ways of Showing Support to Someone in Rehab
While it is important to be encouraging with your words, sometimes actions can speak louder. You may want to show your support in as many ways as possible and here are a few ideas to try out:
Send letters, cards, and care packages.

Give encouraging phone calls.

Attend their program graduation ceremony if possible.

Help take care of things at home while they are away, such as their pets or picking up their mail.

Never call them while under the influence of drugs or alcohol.

Educate yourself about addiction and the recovery process.

Maintain a substance-free environment which can make the beginning of recovery much easier.

Be willing to participate in family therapy with them, even if you're just friends.

Do sober activities with them and show them they are still fun without drugs or alcohol.
Help Someone in Your Life Today by Calling The River Source
If someone you love is struggling with addiction or recovery, you can help them by reaching out to The River Source. Our addiction specialists are available 24/7 to take your call and help you figure out the right treatment programs or next steps to take to help your loved one find sobriety. We provide a unique treatment approach that incorporates holistic therapies into conventional treatment methods for a whole-person approach. You or your loved one can find recovery and healing from addiction with the help of counselors and medical staff at The River Source. Please contact us at 866-828-6792 today to learn about our admissions process.