16286 S Sunland Gin Rd
Arizona City, AZ 85123
Driving Directions
We're located at 16286 S Sunland Gin Rd, Arizona City, AZ 85123.
If you're coming from the north, head south/southeast on I-10 E. After you pass Promenade at Casa Grande on your left, continue for another 5 miles, then take exit 200 toward Sunland Gin Rd/Arizona City. At the end of the ramp, turn right onto S Sunland Gin Rd. In about 3.6 miles, you'll pass Flashbacks Diner on your right. In another 1.6 miles, we'll be on your right.
If you're coming from the southeast, head northwest on I-10 W. After you pass Rooster Cogburn Ostrich Ranch on your left, continue for another 16.9 miles, then take exit 203 for Toltec Rd. At the end of the ramp, turn left onto N Toltec Rd; you'll pass TA on your left soon afterwards. In 1.1 miles, turn right onto W Battaglia Rd, and in another 2 miles, turn left onto S Overfield Rd. In 1.5 miles from there, turn right onto W Monaco Blvd, then in another mile, turn left onto S Sunland Gin Rd. We'll be half a mile ahead on your right.
Drug and Alcohol Rehab in Arizona City, AZ
At The River Source, we use a combination of evidence-based and holistic therapies in our Arizona City inpatient substance abuse treatment facility. We believe this helps us treat every aspect of a person that has been impacted by addiction, from mind, to body, to spirit. Our alcohol and drug rehab programs empower clients to understand their addiction and lay the groundwork for a lifetime of recovery.
Our Recovery Guarantee program provides clients our Full Continuum of Care with a step-down model that starts in our foundational detox, through our inpatient residential program, and into our various outpatient treatment services. During this time, clients have access to substance abuse counseling, supportive therapies, group meetings, workshops, and other services to help them get and stay sober with a network of support.
Arizona Inpatient and Outpatient Treatment Programs
We recommend all new clients stay in our alcohol and drug rehab center for the full Recovery Guarantee Program, but we know that not everyone can commit to this length of treatment. Whether you're participating in the Full Continuum or you need to start at a specific level of care, we offer substance abuse treatment that meets you where you are in your journey to recovery.
Our programs include Drug and Alcohol Detox, Residential Inpatient, Partial Hospitalization (PHP), traditional and telehealth Intensive Outpatient (IOP), Aftercare planning, and our Lifetime Alumni Program.
YOU'RE NOT ALONE – WE CAN HELP
TAKE THE FIRST STEP AND APPLY FOR TREATMENT TODAY
Inpatient Addiction Programs in Arizona City, AZ
Our step-down approach to alcohol and drug rehab involves a client's transition from detox, to inpatient, to our outpatient programming at the pace that takes their needs into account. We offer inpatient treatment on our Arizona City, AZ rehab campus and outpatient services in our facility in Gilbert. Our inpatient services include the following:
Drug & Alcohol Detox
Unassisted detox can be difficult, unsuccessful, and in some cases, very dangerous. This is why we offer a Drug and Alcohol Detox program, supervised by licensed medical staff around the clock. Between our individualized treatment plans, medication-assisted treatment (MAT), and holistic support, we help our clients feel as comfortable as possible as they work to get clean.
We're also starting to dig into the client's case during detox, learning about their personality, circumstances, history with both addiction and addiction treatment, and anything else that will inform their treatment plan. Detox at The River Source typically lasts between 5 and 10 days.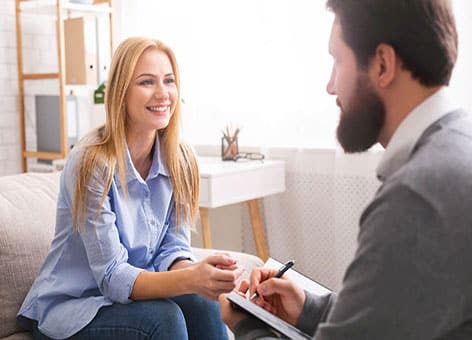 Residential Inpatient
After detox, clients enter our Men's Inpatient Treatment or Women's Inpatient Treatment, our most intensive, involved, and an engaging level of care. Clients live on-site and spend their days participating in recovery services like one-on-one substance abuse counseling, group therapy, and 12 Step meetings, exploring the underlying causes of their condition, and reconnecting with the world around them as they relearn how to live sober.
We split our residential inpatient programming into three distinct phases, where we get past withdrawal and begin client education, work through mental and physical barriers to sobriety, and prepare the client for less involved levels of care that enable them to live on their own and stay accountable to themselves.
Gendered Inpatient Services
While the quality of care is no different for men or women, our inpatient programs approach substance abuse recovery differently for these two groups. For certain services, we offer groups made up of exclusively men and women, so all clients can be vulnerable and share experiences, challenges, stressors, and live without fear of judgment.
We've also found that this split of certain inpatient services tends to remove significant distractions for most clients, making it easier for them to focus on themselves and their recovery. Our clients can speak openly about gendered issues without alienating their support group, and more easily collaborate with their peers.
TALK TO SOMEONE WHO UNDERSTANDS
Complete the form below to schedule a confidential consultation today
Our Substance Abuse Recovery Services
During our inpatient programs, clients delve into their history of substance abuse and find new ways to live and cope, using services such as individual counseling, group therapy, family education, 12 Step involvement, naturopathic therapies, co-occurring disorder treatment, and specialized treatment tracks.
QUICK, CONFIDENTIAL INSURANCE VERIFICATION
CLICK BELOW TO FIND OUT IF YOU HAVE COVERAGE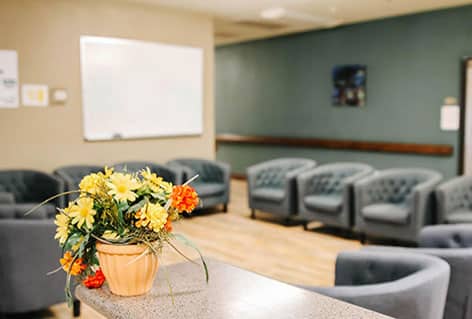 Arizona Alcohol and Drug Rehab Centers: Proudly Serving Arizona City, AZ
We're proud to serve the greater Arizona City, AZ area, including Eloy, Picacho, Casa Grande, Phoenix, Mesa, Chandler, Tucson, Catalina Foothills, Red Rock, Coolidge, Chuichu, Arizola, and other surrounding areas. Speak with a member today to verify your insurance program for substance abuse treatment.
In the latter half of treatment, clients are able to enjoy more and more of what Arizona City has to offer them. We're excited for our clients to explore the Arizona City Daze festival, experience Skydive Arizona, and sightsee at Casa Grande Ruins National Monument as they enter a happier, healthier, sober life in recovery.