First Responders are exposed to trauma on a regular basis, and it's no surprise that this has an effect on their physical, mental, and emotional health. The unfortunate reality is that people who dedicate their lives to serving others as First Responders are at greater risk for suffering from substance use and mental health disorders.
At The River Source, our First Responder Wellness Program was built from the ground up and specifically designed to treat the unique needs of law enforcement officers, EMS workers, firefighters, and other First Responders. We're proud to help those who serve our community by providing them with the confidential treatment and support they need to get clean and lead a healthy life.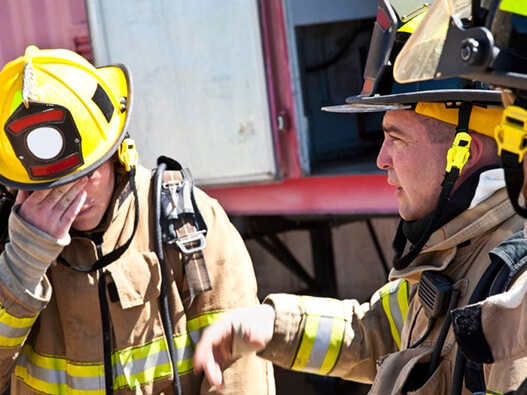 How Addiction
Affects First Responders
Almost everyone can expect their work to be mentally and emotionally difficult at times, but First Responders can experience trauma on a daily basis. Because of the serious and stressful nature of their careers, First Responders are more susceptible to suffering from mental health disorders like depression, anxiety, and post-traumatic stress disorder (PTSD) — all of which can be linked to the onset of substance abuse and addiction.
In fact, the Ruderman Family Foundation reports that PTSD and depression rates among firefighters and police officers have been found to be as much as five times higher than the rates within civilian populations.
Occupations at Risk of Suffering from Addiction
We recognize the heroism of First Responders who serve the communities around us, and our goal is to provide specialized treatment to First Responders in our community and beyond so that they can better care for themselves and live happy, healthy lives.
This specialized program is for people from a variety of professional backgrounds, including:
Police
Paramedics
Corrections Officers
Dispatchers
Fire Fighters
Retired & Active Military
Crisis & Rescue Teams
Forensics
EMS
Border Patrol
Disaster Response Teams
First Responder Families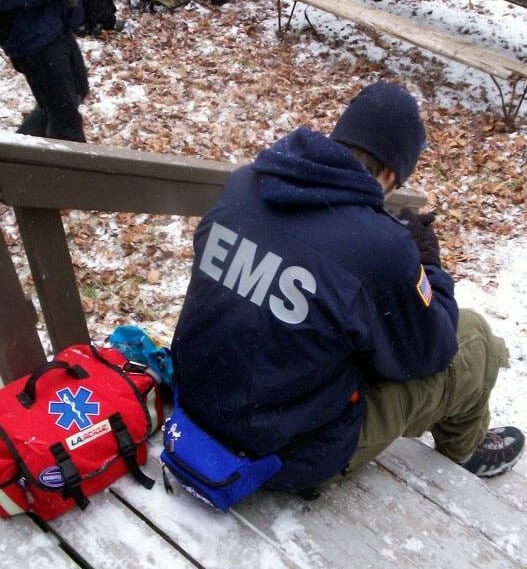 The Stigma Surrounding


First Responders and Addiction

Despite mental health disorders and addiction being so common among First Responders, more often than not, these people are wary to reach out for help. This is in part because there's a stigma around asking for help in many of these lines of work. First Responders may also fear other repercussions, both professional and personal, such as:
Losing their job or income
Being judged by co-workers or employers
Losing the public's trust
Being labeled as "unsafe," "unstable," or "weak"
Letting loved ones down
We understand that if you're a First Responder, you're expected to be brave, tough, resilient — even infallible. But despite these high expectations, you're still a human being with emotions and mental health needs, and you should never be discouraged from asking for help.
Our First Responder Wellness Program
Our team has years of experience helping people throughout Arizona and beyond overcome their mental health disorders and beat addiction.
At The River Source, our First Responder Wellness Program is designed with your specific needs and the demands of profession in mind. We'll help you heal so that you can continue doing what you love: serving your community.
Addiction Treatment Designed
for First Responders
Our First Responder Wellness Program is led by Natalie Summit, who worked as a police crisis intervention specialist for 20 years. While she loved being able to help her peers in this capacity, her mental health was affected by the trauma she experienced, causing her to turn to addictive substances in order to cope with daily stressors.
After she found the strength to seek help, and afterwards retired from the force, she became a counselor and now leads our First Responder Wellness Program. Because our program is designed by her and others familiar with the unique needs of first responders, it's specialized to provide treatment focused on them.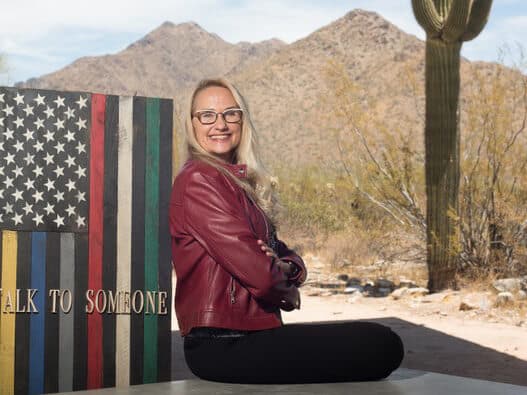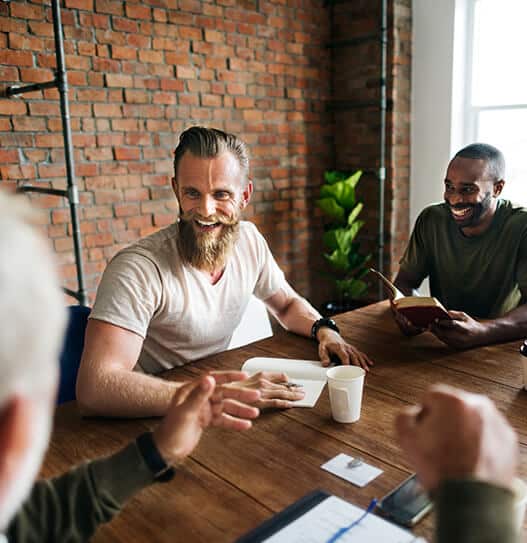 Addiction Therapy Options
At The River Source, we believe in holistic care. This means helping our clients heal all aspects of their being: mind, body, and spirit. Through individual, group, and family therapy guided by our certified addiction therapists and counselors, we help clients address the basis of their mental health issues, heal their trauma, and learn new coping skills for life in recovery.
Some of the therapies available to our First Responder clients include:
Individual Counseling
Group Therapy
Family & Couples Therapy
Private 12-Step Recovery Groups
Cognitive Behavioral Therapy; Dialectical Behavior Therapy
Eye Movement Desensitization and Reprocessing (EMDR)
Brainspotting Therapy (BSP)
SMART Recovery
Protected Confidentiality
We understand just how important it is for First Responders to have confidentiality in their recovery. That's why we've taken exceptional care to ensure that our clients receive the treatment they deserve, and the confidentiality and privacy they need to feel comfortable in our facilities.
We protect your privacy with:
Closed groups, separate from The River Source's other treatment population
Meetings led by First Responder peers
A curriculum specifically for First Responders
Discreet entrances and exits to our facility
Flexible scheduling
First Responder Wellness & Recovery with The River Source
If you're a First Responder, you've dedicated your life to helping others in one of the most selfless ways possible —now it's time that we repay the favor by helping you.
At The River Source, we're dedicated to providing mental health and addiction treatment services to First Responders in need of support. Our program is designed to give First Responders access to affordable and effective treatment, and empower them to continue serving their community with their mental health intact.
To learn more about our First Responder Wellness Program and begin your path to living a healthier life, call us at (866) 294-9331.