Job Summary:
Under the supervision the Operations and Executive Director, the Housekeeper is responsible for completing tasks related to overall cleanliness the facility, while meeting inspection requirements and maintaining safety standards.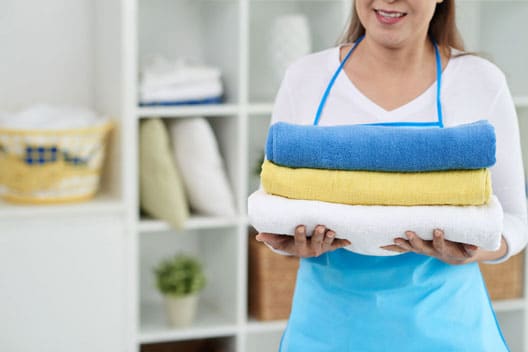 Qualifications:
High School diploma and/or 6 months work history
Must be able to pass a Tuberculosis screening (TB test) prior to employment
Must be at least 21 years age
Must be able to pass e-verify and background check
Responsibilities and Duties:
Models appropriate behavior physical and emotional boundaries with patients and coworkers.
Maintains a clean and orderly environment in all patient, staff and facility areas.
Personally performs food preparation and clean up.
Reports any client issues to floor staff immediately.
Performs daily cleaning duties.
Maintains premises in a clean, sanitary and orderly manner, cleans offices, clients' rooms, common areas, ancillary areas, restrooms, halls and any other areas that may require attention. Does so by following infection control, safety and procedural guidelines in accordance with state and federal regulations.
Helps to ensure facility is safe, comfortable, and maintained in an attractive "tour ready" manner.
Adheres to all precautions related to cleaning chemical hazards, as indicated on containers. Ensures any and all chemicals are not openly available to clients. Ensures they are securely and properly stored.
Instructs any persons using any cleaning supplies/chemicals are properly trained on correct use in accordance with MSDS.
Properly handles and disposes of any biohazardous waste to prevent the spread of any blood borne pathogens.
Required Skills/Abilities:
Excellent verbal and written communication skills.
Excellent interpersonal and customer service skills.
Excellent time management skills with a proven ability to meet deadlines.
Strong analytical and problem-solving skills.
Ability to prioritize tasks and delegate them when appropriate.
Ability to function well in a high-paced and at times stressful environment.
Proficient with Microsoft Office Suite or related software.
Physical Requirements:
Prolonged periods of sitting at a desk and working on a computer.
Must be able to lift up to 25 pounds at a time.