Arizona Naturopathic Therapy:
Integrative Substance Abuse Treatment
At The River Source, not only is it our goal to help you achieve sobriety, but we also want to teach you about and provide you with resources that will help you maintain a healthy, happy, addiction-free life.
While we've found that naturopathic therapies are wonderful for helping clients during the detox stage of treatment, they're also invaluable tools to use throughout the entire recovery process at The River Source.
Our Naturopathic Detox Program,
Making You Whole Again
At The River Source, we're here to support and walk alongside you throughout your entire addiction recovery journey – this journey begins with drug and alcohol detox.
After we've assessed your needs and help you get comfortable in your new environment, you'll receive an individualized treatment plan designed by an experienced Arizona addiction treatment team, including psychiatrists, naturopathic doctors, nurse practitioners, and other support staff.
At The River Source, we approach detox a little differently. We believe that conventional medicine is effective, but its impacts can be maximized with the help of other holistic treatments and key naturopathic therapies.
How Our Integrative Approach Heals Your Mind, Body & Spirit
By Dr. Andrea Palmer, Director of Medical Services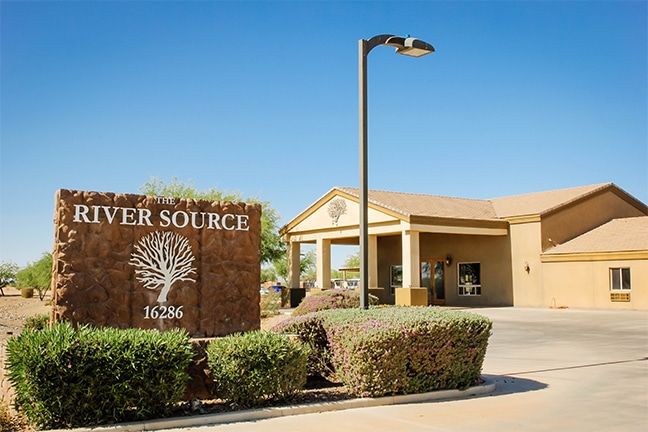 Arizona Addiction Treatment Center
Holistic & Naturopathic Therapies
At The River Source, we believe that using natural, self-healing treatments in combination with medical care is the best way to heal the damage your body has suffered from substance abuse. By using naturopathic therapies during detox and along the various steps of your journey to recovery, we're helping you adopt alternative treatments that will address all aspects of your mind, body, and spirit.
Here are some of the naturopathic treatments we offer during detox, inpatient, and outpatient rehab:
Substance abuse can affect your body in multiple ways, and most commonly, it offsets your body's chemical balance. At The River Source Arizona rehab center, we've designed programs to address these nutritional deficits so that we can restore a healthy balance to your body.

IV & Oral Vitamin Therapy
Addiction is extremely destructive on the body and its systems, and it's common that clients will enter treatment with vitamin and mineral deficiencies that harm the way their bodies function.
At The River Source, we'll help you restore your body's delicate systems as quickly as possible by supplementing it with the natural vitamins and minerals it needs.
(IV) Intravenous Therapy – Mg, Calcium, Zinc, B & C
B12 Injections – Reduce Withdrawal Symptoms
Orals, Powder & Drops for Optimal Results
Amino Acid Therapy
Our brains relay information between neurons using electrical signals. However, abusing drugs or alcohol can affect the volume of these signals, changing how we perceive, think, feel, and act. When you stop abusing the substance that has affected your neurotransmitters, it's possible to feel depressed or anxious.
Increasing your neurotransmitters, such as serotonin, dopamine, and norepinephrine, can combat these feelings. This is accomplished by replacing amino acids, which we can provide to you through an IV or orally during your treatment at The River Source.
Balance Anxiety & Depression
Increase Energy, Less Fatigue
Restored Mental Health
A major part of detox and ongoing addiction treatment is gradually rebuilding your physical strength. We offer various physical outlets and therapies that provide you with a means to continue healing your body and improve its performance. With a healthy body and more balanced system, you'll have the strength and energy needed to focus on the next step in your recovery – healing your mind and spirit.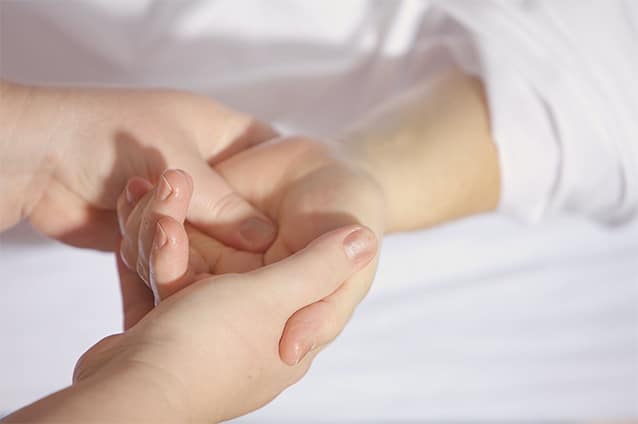 At The River Source, we offer multiple massage modalities performed by certified therapists, such as deep tissue massage. Massage and physical manipulation can help stabilize clients and alleviate some of the muscle soreness, fatigue, and pain that is so often a symptom of withdrawal. Massage is a therapeutic and rejuvenating therapy that allows you relax, breathe, and work out your tensions without having to verbally communicate them out loud.
Naturally Releases More Dopamine & Serotonin
Decreases Stress Hormones Such as Cortisol
Improves Sleeping Patterns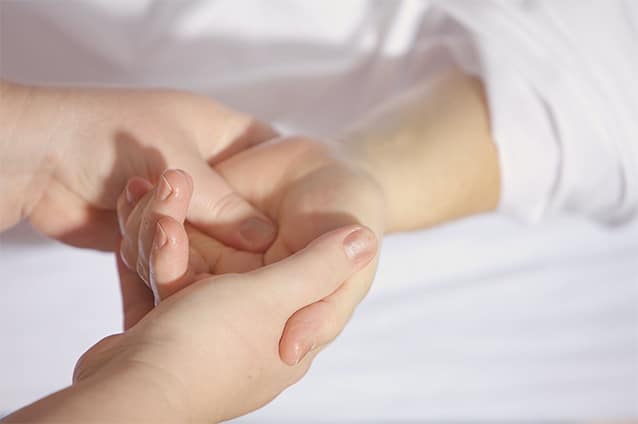 Yoga & Meditative Therapy
During our guided yoga classes, you can increase your flexibility, endurance, and muscle strength as well as increase your ability to harness and circulate your body's energy. Meditative therapies such as yoga aim to help clients in detox stay strong, reduce the power of cravings, and improve focus.
However, the benefits of yoga go beyond just helping improve your physical body. Yoga is also a mental activity, that with discipline, can allow you to attain complete self-realization. Many clients at The River Source find that some of their best reflection on themselves and their recovery occur during meditative therapy sessions.
Stimulates New Cells in Brain for Memory & Cognition
Breathing Exercises that Calm Nerves & Reduce Stress
Spiritual Benefits that Enhance Inner Peace
Dry Infrared Sauna Therapy
Long term substance abuse will build up a concentration of toxins that need to be flushed out during detox. When used in combination with other holistic rehab therapies, dry sauna is an effective method to help clients rapidly sweat out these negative particles.
At The River Source, our sauna is a client favorite because, not only does it provide a comfortable physical detox, it's also a peaceful place to meditate and relax. The heat of the infrared sauna provides a warming, calming effect that allows time for introspection as well as emotional and physical healing.
Removes Drug & Environmental Toxins from Body
Safe, Natural, No Side Effects
Improves Cardiovascular Function & Overall Wellness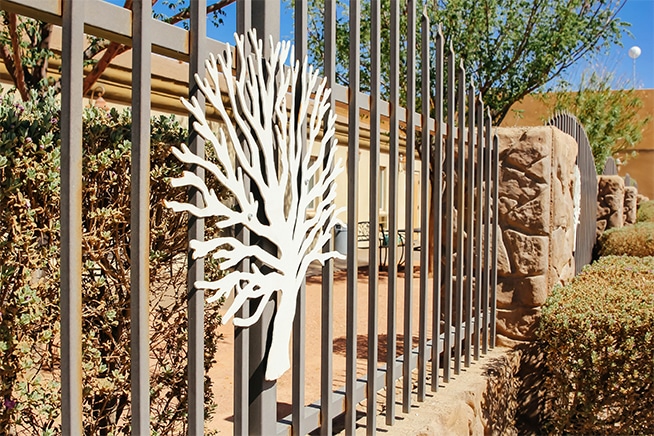 About Naturopathic Therapy in Arizona
Drug Rehabs Near Phoenix
The River Source has three drug and alcohol rehab centers conveniently located between Phoenix and Tucson. Our inpatient rehab and detox center is located in a remote area surrounded by picturesque desert mountain ranges. This is a relaxing setting to engage both your mind and body in physical activities such as basketball, volleyball, and more. Our Arizona and West Valley Outpatient treatment centers is extremely accessible for those in the greater Phoenix Metropolitan area and provides the ideal flexibility for clients who need to tend to their jobs, families, and other daily responsibilities.
Contact The River Source today at 866-364-2474 to find out which of our addiction treatment options are the right choice for you.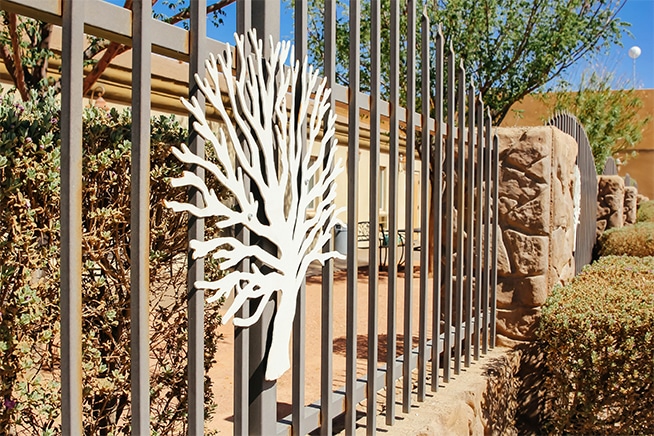 Arizona Naturopathic Addiction Treatment
Why Choose The River Source?
At The River Source, we've helped countless clients beat addiction in a comforting, relaxing environment. Now, it's our turn to help you.
By utilizing evidence-based and naturopathic therapies, we're providing you with a comprehensive, holistic approach to recovery that works. When you're ready to break free from addiction, we're here to make sure your journey to sobriety is as comfortable as possible.
This is just another way we emphasize that with treatment from The River Source, you'll reach lifelong recovery.