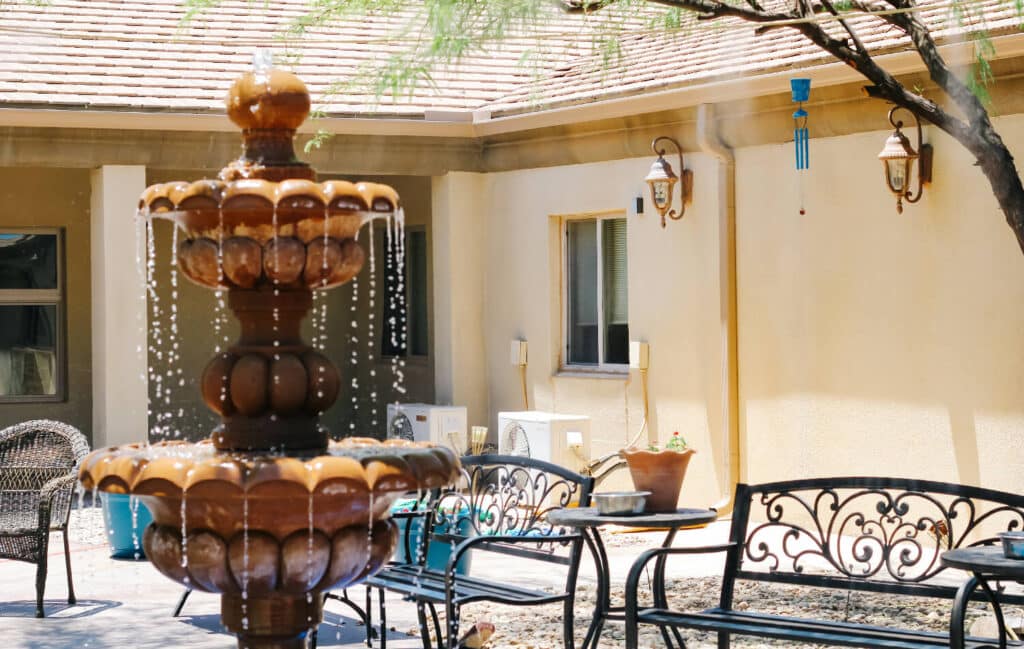 #1 Cocaine Detox-Rehab in Albuquerque
Although cocaine physical dependence differs from other substance addictions and has less severe withdrawal symptoms, psychological and mental aspects of cocaine withdrawal can cause lead to complications when attempting to stop on your own, including causing suicidal thoughts or tendencies. Recovery from cocaine addiction requires comprehensive behavioral health treatment programs. The River Source, with locations near Albuquerque, New Mexico, provides holistic substance abuse treatment programs that will address the psychological, physical, and emotional aspects of addiction. Treatment programs for cocaine addiction may begin with medical detox to help you overcome the physical aspects in a safe, monitored environment. While there are no FDA-approved medications for cocaine withdrawal symptoms, our integrative treatment approach at The River Source will use several forms of holistic therapies plus psychiatric medications to ease cocaine withdrawals. You can then easily transition into one of our drug rehab programs, including inpatient residential treatment, partial hospitalization program (PHP), intensive outpatient program (IOP), Virtual IOP, or outpatient treatment. We are a Joint Commission-accredited treatment facility and in network with all major insurance companies. Patients who complete the full continuum of care will qualify for a 100% recovery guarantee, which allows them to return to treatment at no extra cost if a relapse happens within one year of completing the program.
YOU'RE NOT ALONE – WE CAN HELP
TAKE THE FIRST STEP AND APPLY FOR TREATMENT TODAY
Why Choose The River Source in Albuquerque for Cocaine Detox & Drug Rehab?
With over 20 years of experience, The River Source has achieved a higher success rate than the national average. We attribute our high success rate to our personalized treatment plans, an integrative approach, and the full continuum of care. Albuquerque residents who choose The River Source not only choose a treatment program like no other but also get the added benefits of traveling for a top addiction treatment center in Albuquerque. Traveling outside of Albuquerque for cocaine rehab will provide more privacy and confidentiality than attending a local rehab. Individuals who travel for rehab are also more committed to their recovery treatment and have a higher chance of completing the rehab program.
The biggest reason to choose The River Source for cocaine rehab is our unique integrative approach. We combine conventional treatments such as individual therapy, group counseling, 12-step programming, medication-assisted treatment, and family education with naturopathic therapies. Some naturopathic therapies you can expect to be part of your personalized treatment plan include oral and IV vitamin therapy and sauna, meditation, yoga, and massage therapy. Patients can also benefit from our dual diagnosis treatment program to simultaneously address addiction and other co-occurring disorders.
First-Class Amenities
All our locations at The River Source are furnished in a nonhospital setting. Our treatment facilities are comfortable and include several first-class amenities without sacrificing effective, clinically based addiction treatment. Often, luxury rehab centers have a bad reputation for offering more of a vacation than actual drug addiction treatment. However, with The River Source, you do not need to choose between comfort and the chance of drug addiction recovery. A warm, welcoming environment supports your recovery by reducing stress and increasing patient retention. We have areas that allow you private time to reflect and work on your recovery when needed and fun common areas to help you connect with your peers. Addiction recovery is hard work, so it is important to have areas to enjoy your free time and decompress.
Often individuals are hesitant to enter residential inpatient treatment because they imagine a sterile, cold environment often detected in the media. However, you can expect a comfortable and nurturing rehab environment with amenities at our rehab facilities which include:
Semi-private bedrooms with comfortable mattresses and fresh linens to improve sleep

Private, full bathrooms

Secure storage

Relaxing common areas with flat-screen TV's and movie nights

Spacious outdoor areas which include a frisbee golf course and basketball and volleyball courts to promote physical wellness new line

1/4 mile outdoor track

Yoga and exercise classes
What Is Detox Like?
Cocaine withdrawals can be quite uncomfortable and at times frightening, along with intense cravings. Withdrawal symptoms can include depression, anxiety, paranoia, fatigue, insomnia, and irritability. Cocaine detox at The River Source can provide medications and naturopathic therapies to help you go through the withdrawal process comfortably and successfully. We provide 24/7 medical care from a team of doctors, nurses, and counselors who can administer medication-assisted treatment and provide emotional support. The first step in cocaine detox is conducting a thorough physical and psychological evaluation so we can create a personalized treatment plan for you. After a tour of the facility and going through your treatment plan, you will be checked into your private or semi-private room. Our staff is trauma-informed and will ensure you are part of your addiction program by communicating honestly and openly to avoid retriggering medical care trauma you may have experienced.
How Long Does Detox Last?
Every person's experience with detox will be different and how long it takes to detox depends on several factors including age, sex, weight, longevity, the severity of addiction, and overall health. Cocaine withdrawals will begin 8 to 12 hours after the last dose and peak around the second or third day, after which you will begin to feel better. Occasionally, cocaine addiction can cause individuals to have persistent withdrawal symptoms in the form of mental health issues such as anxiety or depression. Post-acute withdrawal syndrome (PAWS) can last several weeks or months after acute detox but can be managed through psychotherapy, medication-assisted treatment, and lifestyle changes.
What Happens After Detox?
Drug detox is only the first step in substance abuse treatment. While it can help individuals achieve initial recovery, rarely is it long-lived with only detoxing. Committing to a robust drug rehab program can help you achieve long-term sobriety. At The River Source, we offer a variety of rehab programs ranging in intensity. Rehab programs will use various treatment methods and services to address the underlying issues of addiction and its effects on your life. Levels of care that we offer include residential inpatient treatment, personal hospitalization program (PHP), intensive outpatient program (IOP), virtual IOP, outpatient treatment, aftercare programs, and a lifetime alumni program. All treatment programs are tailored to each patient based on their personal and addiction needs. Treatment programs will be adjusted as you progress.
How Long Does Cocaine Rehab Last?
Rehab programs are tailored to each person; how long they last will vary. Milder addictions will require less time in rehab while severe cocaine addictions will need longer programs. Individuals with co-occurring disorders such as PTSD, anxiety, depression, and bipolar disorder, will also need longer rehab treatment so clinicians can address all disorders simultaneously through dual diagnosis treatment. Patients at The River Source can complete several levels of care through our full continuum of care. A step-down system has been shown to increase the likelihood of long-term recovery. Our treatment programs partly rely on outcomes-based treatment and will be adjusted, including length, to how you respond to treatment. The most common rehab lengths are 30 days, 60 days, and 90 days, which can include several levels of care.
30-Day Cocaine Rehab in Albuquerque
Milder cases of cocaine addiction may only require 30-day rehab programs. However, it is important to remember that addiction is a chronic, relapsing disorder and you will need to manage it for a lifetime. 30-day rehab, also known as short-term rehab, is a great way to jumpstart your recovery. Short-term rehab includes various therapies and intensive formats to break behavioral and psychological patterns of addiction. All levels of care are available in short-term rehab format; however, it is important to follow up with aftercare programs to help you transition easily back into your day-to-day life.
60-Day Cocaine Rehab in Albuquerque
60-day cocaine rehab programs are similar to 30-day programs but allow more time to complete addiction treatments at a slower pace. This program length suits individuals with mild cocaine addiction and co-occurring disorders. The extra time in rehab will allow you to participate in dual diagnosis programming and the lower clinicians to work further on your coping skills and relapse prevention plan.
90-Day Cocaine Rehab in Albuquerque
Severe cocaine addictions require a minimum of 90 days of rehab for successful recovery. The behavioral psychological hold cocaine addiction can have on a person can be difficult to break but possible with time, work, and the right program. The River Source's integrative treatment approach can address all aspects of cocaine addiction and heal underlying issues, including trauma. Clinicians use dual diagnosis programs to treat co-occurring disorders such as anxiety and depression, often present after cocaine addiction. 90 days will also allow us enough time to teach coping, vocational, and life skills.
The River Source's unique holistic addiction treatment will address all areas of you or your loved one's addiction to cocaine or other substances. If you would like to discuss your individual case or learn more about our 100% recovery guarantee, please call us today.
QUICK, CONFIDENTIAL INSURANCE VERIFICATION
CLICK BELOW TO FIND OUT IF YOU HAVE COVERAGE