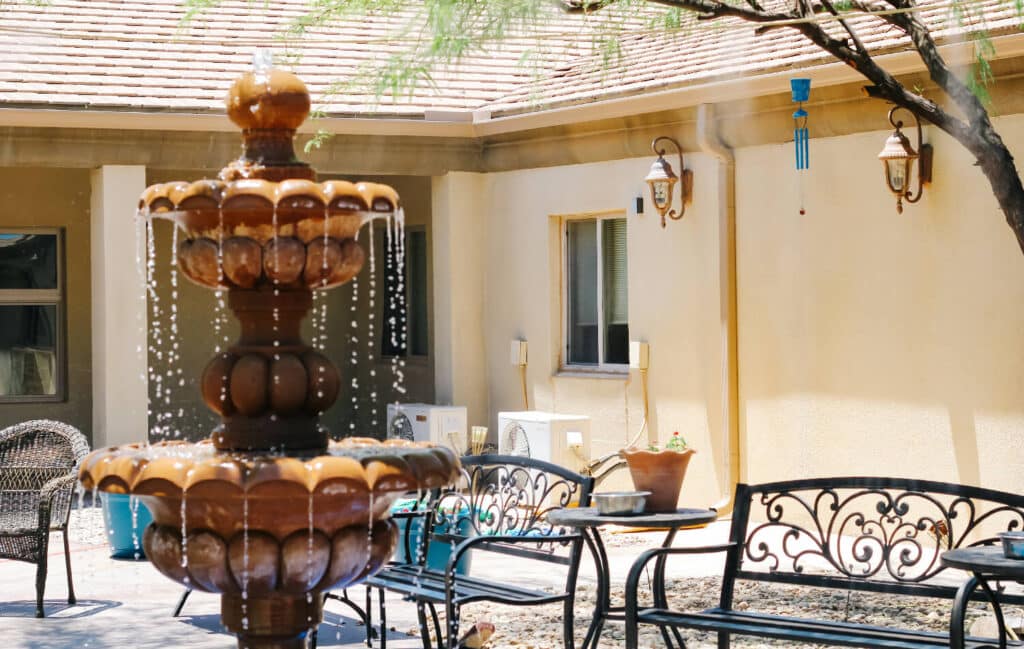 Top-Rated Outpatient Alcohol & Drug Rehab Center in Albuquerque | Telehealth
Outpatient drug rehab at The River Source near Albuquerque, New Mexico includes our top-rated integrative addiction treatment program, which incorporates holistic therapies into conventional rehab methods. Getting the professional help needed is often met with several obstacles such as lack of transportation, inability to take time off, and financial issues. While starting with medical detox and inpatient treatment is often the best choice, we understand these intensive programs may not be attainable for each individual. We can create a personalized treatment plan using our full continuum of care to meet each client's individual needs. The River Source's variety of outpatient treatment programs is a great alternative for those who cannot commit to a residential inpatient treatment program. We have attained a high success rate thanks to our unique programs that use personalized treatment plans, an integrative approach, and a full continuum of care. Our outpatient treatment programs include a partial hospitalization program (PHP), intensive outpatient program (IOP), outpatient treatment, and virtual IOP. Although we encourage all clients to complete the full continuum of care starting with medical detox and residential inpatient treatment, treatment programs can be made up of one or several levels of care. All treatment programs at the river Soares begin with a thorough physical and psychological evaluation to help our clinicians create a personalized treatment plan. All treatment programs have access to the same addiction therapies and services including individual therapy, group counseling, family therapy, naturopathic therapies, life skills and vocational training, and relapse prevention planning.
YOU'RE NOT ALONE – WE CAN HELP
TAKE THE FIRST STEP AND APPLY FOR TREATMENT TODAY
Alcohol & Drug Rehab That Allows You to Still Go to Work & School
Most individuals with substance use disorders continue to hold jobs or even be highly successful in their careers. Often, these individuals will avoid getting addiction treatment because they do not want to take an extended leave from work to go to drug and Albuquerque alcohol rehab center. One of the biggest benefits of outpatient treatment is it provides the flexibility to allow individuals to continue going to work or school while attending a recovery program. Some people may even start with the short-term inpatient drug rehab and transfer into outpatient treatment to get back to school or work.
The River Source's outpatient programs allow you to live at home or a sober living facility and travel to our treatment centers in Arizona several days a week for treatment. Outpatient treatment will vary in intensity and depending on the program you can continue going to work or school part-time or full-time. An intensive outpatient program IOP is our most flexible structured program which can schedule your addiction therapies during early morning hours, the evening or the weekends. We also offer an online rehab program, also known as a virtual intensive outpatient program (Virtual IOP), which includes many of the same therapies and services you would receive in person but can be accessed from anywhere in the world.
What to Expect During Outpatient Rehab
All rehab programs begin with thoroughly evaluating your physical and mental health to determine the right treatment plan. Clinicians will consider your personal needs and schedule to create an individualized treatment plan that fits your life and recovery goals. You can expect several types of addiction treatment including individual therapy, 12-step programs, group counseling and classes, and holistic therapies. Programs focus on addressing the underlying causes of addiction while providing you with skills and tools to manage your long-term recovery. The River Source offers a variety of outpatient program intensities. As you progress through treatment, programs will be less intensive, and you will be required to attend fewer weekly hours.
Benefits of Outpatient Drug & Alcohol Rebab
While inpatient treatment can offer the most intensive treatment often necessary for severe addiction, outpatient programs can be just as effective when it is a good fit with several added benefits. Highly motivated individuals, have an outside support network, and are in a sober living situation would be the best fit for outpatient programs. It can also be used as a step down from inpatient rehab to reintegrate back into day-to-day life. Benefits of outpatient treatment include:
Provides real-world experience. During residential inpatient treatment, it is fairly easy to stay sober. However, once you're in the real world faced with real problems, sobriety can be more challenging. Outpatient treatment can provide you with support and resources as you experience stressors and triggers in real-time. It also provides the opportunity to apply what you learn in treatment daily.
Easy transition to long-term recovery. Outpatient treatment can help individuals transition from inpatient treatment to the real world without overwhelming them. It can make adapting back to regular life less stressful and more successful. Outpatient treatment is also most effective as a follow-up to inpatient programs.
Lowered costs. Without the need for room and board plus fewer addiction treatments a week, outpatient rehab costs are substantially less compared to inpatient treatment. Outpatient rehab may fit some people's budgets better, and health insurance plans are more likely to cover costs completely.
Support from family and other loved ones. Inpatient treatment will usually cut individuals off completely from the outside world, even for a short period of time. Some people would benefit more from living at home and having access to their support network of loved ones while attending intensive treatment programs like partial hospitalization program (PHP)
Fits around most schedules. One of the biggest advantages of outpatient treatment programs is that they allow individuals to continue going to work or school while attending a structured recovery program. Individuals can also continue taking care of children, the elderly, disabled loved ones, and pets as well.
What Does a Day in Outpatient Addiction Treatment Look Like?
Outpatient treatment programs will look different for each person and will change as you progress through treatment. Your day will begin either at home or at a sober living facility where you will follow your personal morning routine. A partial hospitalization program (PHP) will require you to travel to The River Source treatment facility 5 to 7 mornings a week and spend a full day in treatment. Snacks and meals will be provided, and you will spend the day in various types of addiction treatments. At the end of the day, you will go back home or to a sober living facility. Days in intensive outpatient programs (IOP) are much more flexible and less intensive. On days you are scheduled to attend your recovery program, you will either begin your day with a block of treatment or end your day with a block of treatment. Individuals in our virtual rehab program will simply log into our secure portal whenever treatment is scheduled and then you are free to go about your day as you would like.
How Long Does Outpatient Rehab in Albuquerque Last With The River Source?
Outpatient programs will vary in length depending on your individualized plan. Factors that will determine how long your program will last include severity and longevity of substance abuse, the presence of co-occurring disorders, and how you progress through treatment. Generally, PHP can last about a month and IOP can last anywhere from 60 days to 120 days. Aftercare programs can last several months and our clients at The River Source also have access to a lifetime alumni program.
Telehealth IOP Serving Albuquerque
The River Source offers an online rehab program called a telehealth intensive outpatient program. Patients can access many of the same addiction therapies online as they would in person through a secured, HIPAA-compliant online portal. Telehealth IOP has helped remove many barriers to treatment, including those who are immunocompromised, struggle with social anxiety, or live in rural areas with limited options for rehab. Research has shown that virtual IOP also has increased patient retention rates and individuals are more likely to complete the entire program.
Why Choose The River Source for Outpatient Alcohol & Drug Rehab?
The best reason to choose The River Source for outpatient alcohol and cocaine rehab in Albuquerque is our unique integrative approach that combines holistic therapies with conventional addiction treatment. Our clients leave our treatment facility with true body, mind, and spirit healing and the best chance at long-term recovery. We offer a full continuum of care for those who wish to go through a step down system of addiction treatment. All treatment programs are personalized for each patient.
Our Recovery Guarantee
Those who complete the full continuum of care, qualify for your recovery guarantee which allows them to come back to The River Source at no extra cost if they relapse within one year. We are committed to your recovery for a lifetime and will always be here to help you back up in the event of a relapse. Please remember to take advantage of our lifetime alumni program to keep you supported and motivated in your sobriety.
Please give us a call today if you or a loved one is struggling with addiction and would like to discuss your unique case with us. Your call is always confidential.
QUICK, CONFIDENTIAL INSURANCE VERIFICATION
CLICK BELOW TO FIND OUT IF YOU HAVE COVERAGE