Our Philosophy is Holistic Treatment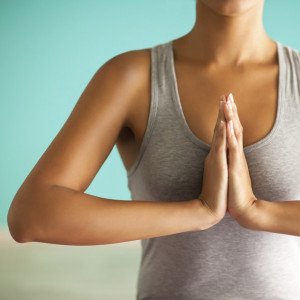 Our philosophy is one of holistic healing.  Our addiction treatment center focuses on strengthening the mind, body, spirit and the emotional well being of an individual. We believe the disease of chemical dependency centers in the mind, therefore "our thinking" must be changed for successful recovery to take place. Although the body may be damaged by substance abuse, we know it can be healed through a combination of medical & naturopathic detox, nutritional therapy and an individualized exercise program. Meditation and yoga help reconnect the mind and body, as well as increase the feeling of emotional wellness. Working a 12-step program leads to a spiritual awakening that delivers fellowship. Through our holistic drug and alcohol dependency program, our clients gain physical, mental, and emotional tools to live a purposeful and fulfilling life in recovery.
We at The River Source provide our clients with a world-renowned holistic approach to mind, body, and spirit wellness. We know that getting help for yourself or a loved one can be costly, and that is why our mission is to provide a safe and nurturing environment, along with a quality program, which addresses the needs of the whole person at an affordable cost. There is hope and we are here to help each client find lifelong recovery from addiction.
Our Addiction Treatment Center's Approach to Recovery
The River Source is a residential holistic addiction treatment center founded in 2003, offering affordable healing and hope to those struggling with drug and alcohol addiction. We provide our clients with a unique approach to recovery by integrating both naturopathic and traditional medicine to treat the addiction. Our Sauna Detox helps to get the "bad stuff" out of the body and the Nutritional IV Therapy puts the "good stuff" back into the body. This comprehensive blend of Sauna Detox and Nutritional IV Therapy is a winning combination that makes sense and works. People are not all the same. Therefore, treatment plans cannot all be the same, and that is why we help our clients develop a new way of life by customizing a treatment program that focuses on all aspects of their personal recovery – mind, body and spirit.
The River Source has two facilities in Arizona dedicated to serve the needs of people who suffer from:
Alcohol & Drug Abuse
Co-occurring disorders such as depression, stress, anxiety, post-traumatic stress disorder (PTSD), and many other disorders surrounding the addiction
Those challenged with chronic relapse
Pain Management
Spiritual Strengthening
Relapse, or the return to heavy alcohol and drug use after a long period of abstinence from alcohol and drug use, occurs often.  Research shows that more than 80% of persons treated for substance abuse relapse even after years of abstaining from drugs and or alcohol.  Whether you are seeking treatment for the first time or you have relapsed and are unable to manage your recovery, The River Source can provide you with the help that you need.  At The River Source, we know that recovery is more than just treating the symptoms of the addiction, and that is why our friendly staff and treatment team focus on the addiction along with all related and co-occuring issues (depression, codependency, anxiety, abuse and more), you may be suffering from.
Are You Looking for an Addiction Treatment Center That Focuses On Healing the Entire Mind, Body, and Spirit? You've Come to the Right Place.
Give Us a Call Today to Begin Your Journey to Recovery.
888-687-7332