The River Source
Arizona City Drug and Alcohol Rehab Program
About Our Drug & Alcohol Rehab Center
As a nationally-recognized provider of addiction treatment services,
our inpatient drug and alcohol rehab center is based right in the heart
of Arizona. Over the past 16 years, our centralized treatment facility
has helped thousands of individuals recover from addiction all over the
country and continues to be premeir provider for addiction treatment
in the Arizona City, Mesa, Phoenix and Tucson communities.
We are a holistic treatment center with a core focus on strengthening
the mind, body, spirit and the overall emotional well-being of each of
our patients lives. Our rehabilitation facility boasts a modern look with
a comfortable home-like atmosphere and offers a warm, welcoming
and safe environment. Our 70+ person team consists of doctors,
nurses, behavioral health technicians, counselors, massage theraphists,
exercise instructors, certified chefs and many other caring and
compassionate recovery professionals. Regardless of each staff
member's specialty area, we work as a team and collaborate our
efforts towards a unified goal, which is to help our patients achieve
sustained sobriety and restore balance to their life.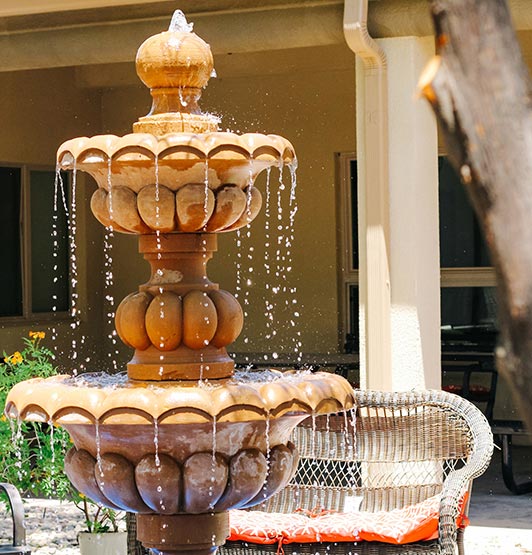 From the East:
From 1-10 take exit 203 and head south on Toltec Rd. After passing TA turn right onto W Battaglia Rd and continue west past Ace Hardware. Take the left turn onto S Sunland Gin Rd and head south. You will find us located on the right just past Valley Interiors and the intersection of W Milligan Rd and S Sunland Gin Rd.
From the West:
Head east on 1-8 E (Phoenix Bypass Rte) passing Pinal County West Park and take exit 178A to merge onto 1-10 E. Use exit 200 toward Arizona City then turn right onto S Sunland Gin Rd. Continue south passing the Arizona City Fire District and Liquidation Destination, LLC. We will be located on the right just before W Nugget Rd.