WANT TO SEE IF YOUR TREATMENT IS COVERED?
FAST, FREE & CONFIDENTIAL INSURANCE VERIFICATION.
OUR FULL CONTINUUM OF CARE
At The River Source, we guarantee that in 120 days, our individualized treatment plans coupled with our holistic and naturopathic approach will ensure you have a complete and successful recovery. We're proud to offer a full continuum of care that includes drug and alcohol detox, inpatient treatment, outpatient treatment, aftercare planning and access to our supportive alumni group. This proven step-down treatment model is backed by our exclusive 100% recovery guarantee, so you can feel confident that the investment you are making in yourself will last.
"IF RELAPSE OCCURS WITHIN 1-YEAR OF THE SUCCESSFUL COMPLETION OF OUR FULL CONTINUUM OF CARE,
THE RIVER SOURCE INVITES YOU TO RETURN FOR NO ADDITIONAL CHARGE"
RECLAIMING YOUR LIFE IN 120-DAYS OR LESS
Drug & Alcohol Detox (5-10 Days)
The River Source is unique because we utilize an integrative approach to detox. To ensure your safety, we provide conventional medical care around-the-clock. We also incorporate naturopathic therapies to help shorten the detoxification process and keep you comfortable and focused on your sobriety, right from the start.
Nutritional IV Therapy
Acupuncture
Dry Infrared Sauna
Massage Therapy
Yoga, Meditation & Mindfulness
Withdrawal Management
B12; Amino Acid Therapy
Tapering & Comfort Medication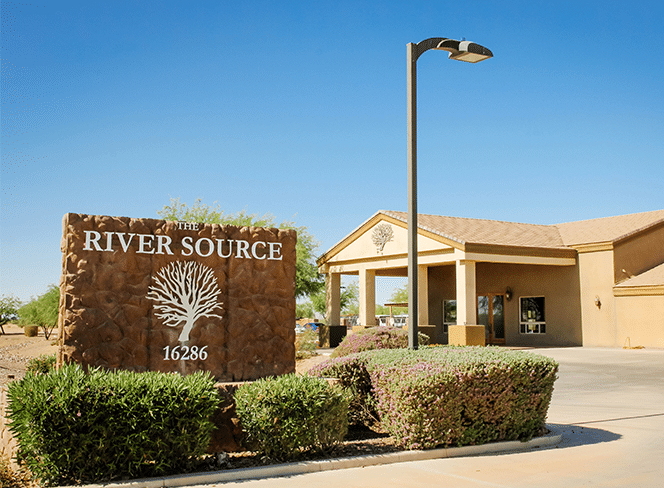 Our naturopathic drug and alcohol detox program helps rejuvenate your body, so you have the strength you need to be active in your recovery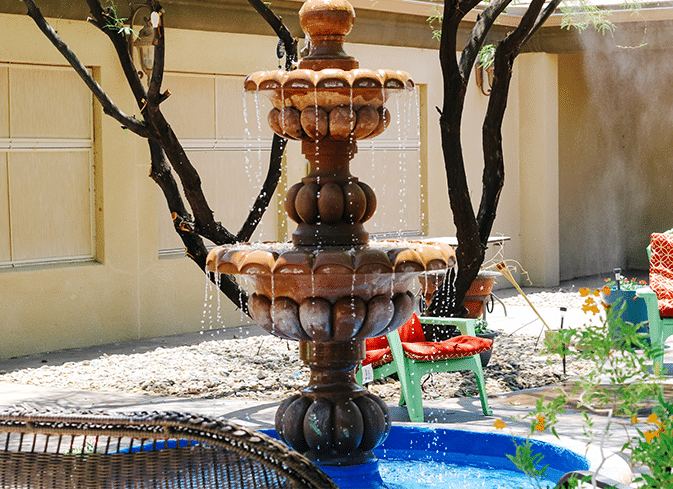 Our spacious residential treatment center holds up to 64 adults in a gender-specific setting to offer you the ultimate level of comfort and support
Inpatient Treatment Program (30-90 Days)
Our private and peaceful residential facility in Arizona City is where we provide individualized treatment plans in a safe and supportive environment. We take a holistic approach to helping you heal physically, emotionally, and spiritually, as you begin rebuilding a foundation that can support a lifelong recovery.
Individualized Treatment Plans
Holistic & Naturopathic Therapies
Dual-Diagnosis: Anxiety & Depression
12-Step Principles
Individual, Group & Family Counseling
Cognitive & Dialectical Behavioral Therapy
Psycho-Educational Groups; Neurofeedback
Women's Only Program & Pregnancy Track
Aftercare & Alumni Program (A Lifetime)
Our aftercare program and alumni group are intended to help you stay active in your recovery and aim to keep you focused on your sobriety long after the treatment phase is over. You may walk into our program feeling like a guest, but our goal is to provide you with a life-long, supportive community and make sure you feel like family by the time you leave.
A Lifetime of Support
Alumni Services Hotline
Long-Term Sobriety Planning
Fellowship Programs
Sponsorship & Group Meetings
Events with Food, Fun & Education
Recovery Resources
Regular H&I Opportunities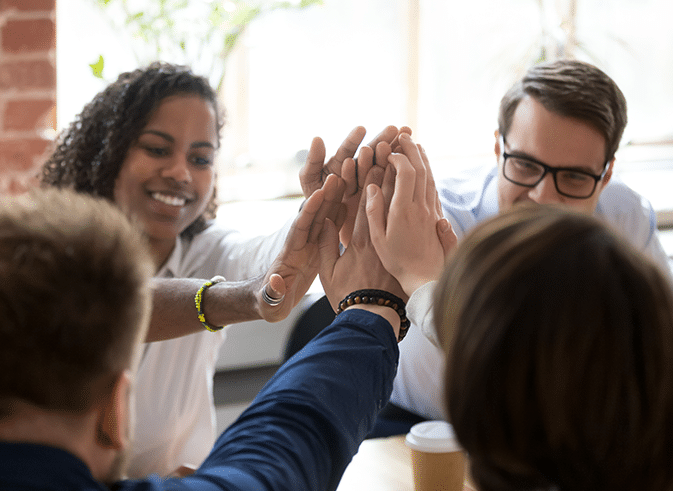 Our Alumni Group offers sobriety-focused resources and a supportive community for you to lean on throughout your lifelong journey in recovery
UNSURE WHICH TREATMENT PROGRAM IS RIGHT FOR YOU?
SCHEDULE A FREE, CONFIDENTIAL CONSULTATION TODAY



Privacy & Policy | Confidentiality Policy
© 2019 The River Source. All Rights Reserved.