Detox Information on our Rehab Programs
You will be residing in a safe, comfortable and nurturing environment while receiving both medical and naturopathic treatment care throughout your stay. We pride ourselves on providing you with an a medical detox program in a home like setting. Your personalized addiction detoxification program will be determined and monitored by our key Medical Doctor. In addition, you will be in the hands of our highly experienced Naturopathic Doctor, and professional staff members who will be watching over you 24-hours per day.
Our Medical & Naturopathic Detox Program
The River Source addiction detoxification is typically a 5-10-day process. With our unique integrative approach, using both medical and naturopathic treatments, your detox pain will be minimal. Most programs offer their patients minimal medical treatment and supervision during the initial withdrawal process. Our addiction detox program not only offers ongoing supervision, but also the expertise of our Licensed Physician and Licensed Therapist who specialize in addictive medicine.
Combining Medical and Naturopathic Detox Treatment
Our Licensed Doctors support our patients by determining and prescribing the most medically comfortable addiction detoxification protocol. An example of our unique protocol for Opiates is for the first 12 to 24 hours benzos such as Klonopin / Clonazepam; muscle relaxers (parafonforte cyclobenzoprin or soma; for nausea phenegren or alternative; for sleep trazadone or amitriptyline; after 12 to 24 hours; Suboxone for 3-5 days, homeopathic remedies, nutritional IV (high magnesium, high b's and c's, complex b 5, 6, and 12's, calcium, and zinc etc) and oral vitamin therapy, dry sauna, acupuncture, physical manipulation (back adjustment), massage therapy, b-12 shots, meditation, light exercise, counseling 1 on 1 and group therapy to help with aftercare plan. By the end of the detox you will not be on any of the drugs. Yes it really works! See the article by Dr. David Arneson and Dr. Liz Kim on how this works featured in the news. Simultaneously, our substance abuse detox offers inpatient treatment, medical supervision (under the care of a naturopathic physician and medical doctor), and nutritional iv therapy. We also provide individual counseling and group therapy. Our Sauna Detox – helps to get the "bad stuff" out of your body and the nutritional IV therapy puts the "good stuff" back into your body. That's why our combination of Sauna Detox and Nutritional IV Therapy is a winning combination that makes sense and works.
The River Source is a holistic substance abuse treatment program, which simply means we focus on all aspects of recovery – mind, body and spirit. The therapist supports our patient by determining any underlying psychiatric/psychological factors that contribute to the patient's addiction (ex. Dual Diagnosis). This simply doesn't happen in most drug treatment programs, particularly at fees as reasonable as ours.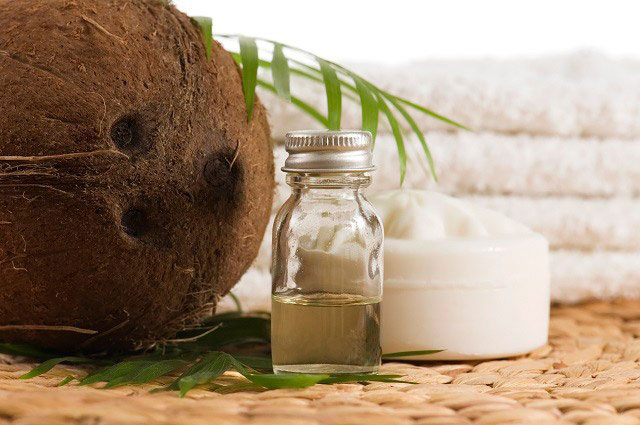 Finally, each patient in our addiction detoxification is under the direct supervision of a Doctor and Counselor who have Professional Certification in Addiction Counseling. Upon completion of Detox, the Drug Treatment Team presents the patient with options that will help to ensure ongoing recovery.  We are proud to be able to offer our patients the best available medical treatment for opiate dependency… The major difference between The River Source Method and other medical detoxifications is the safety, comfort and success of our patients. We offer a full service detoxification from beginning to end. The River Source has maintain its leadership in the treatment of opiate dependency by:
Unparalleled Safety and Pre-Screening Standards.
Extensive Knowledge and Expertise of Our Medical Personnel.
Effectiveness of Our Individually Tailored After Care Programs.
Unsurpassed Experience in Treating Opiate-Addicted Patients.
Components of Our Drug and Alcohol Detox Program
Professional Pre-Admission Assessments to ensure that we are a good fit for what you need and want.
Medical and Naturopathic evaluations to determine you or your loved ones medical / health condition. May include blood work if necessary.
Treatment plan we provide a combination of medical and naturopathic methods to meet the clients needs. Our substance abuse rehab offers medical supervision (under the care of a medical doctor and naturopathic physician).

We offer a variety of detox medications and naturopathic treatments, ie. Vitamin IV Therapy, Amino Acids, Acupuncture during the detox process. 

Medication management the doctor will provide and monitor the appropriate medication and tapering to address the chemical dependency & addiction.
Medication methods we use our own combination of medication and naturopathic remedies that we know works.

Vitamin IV therapy

everyday with high magnesium, high b's and c's, complex b 5, 6, and 12's, calcium, and zinc individually made for each person's specific needs.

Oral vitamin therapy

includes pills, powder and drops for optimum effectiveness.

Massage therapy and Sauna treatments

help to detoxify by releasing toxins from the body. Our treatments get the "bad stuff" out of your body and the nutritional IV therapy puts the "good stuff" back into your body. 1 massage for each 5 day period and 1 sauna treatment per day.
Every patient has a different medical and dependency history, and we treat them as individuals with specific needs. The River Source Method sets the standard by which other painkiller addiction treatments are measured. We are committed to changing the way the world views drug addiction. It is no longer a hidden and shameful disease of the stereotypical "drug addict," but rather a medical disease caused by a legitimate chemical imbalance.
Arrival at Our Detox Center
Patient arrives in Phoenix, Arizona at the International Airport on the morning of admission, where a car is waiting for them at the airport at the time of arrival. Patients are not required to have hotel or transportation arrangements. The River Source Team will take care of all necessary arrangements throughout the patient's stay. Patients are welcomed by our medical staff and made comfortable upon arrival.
Looking for a Detox Center That Tailors Detox to Your Needs?
Call The River Source Today to Learn More About Our Detox Process
866-294-9331