Overview:
Arizona Heroin Addiction
Heroin is a highly addictive, dangerous substance that has been consistently on the rise in the United States since 2007 [1]. If you or a loved one are struggling with heroin addiction, we understand that it can feel isolating and scary — but you're not alone. Reclaiming your life from heroin addiction isn't just possible, it's within reach.
Our team is here and ready to help, and one of the ways we are committed to supporting you is by educating you on addictive substances, such as heroin, and providing you with the information and resources you need to get help. Read on to learn more about heroin and what it means to battle heroin addiction.
What is Heroin?
Heroin is a drug that is made from morphine and is considered an opioid, meaning that it activates natural receptors along the central nervous system to produce feelings of pleasure and pain relief when used. People become addicted to opioids very easily. It doesn't take long to develop a tolerance, meaning that they need more and more of the substance to have the effects they crave, making overdose a serious concern.
Other opioids, such as morphine and prescription pain medications, have similar effects as heroin but can be prescribed by a doctor for pain relief. Sometimes, individuals using prescription opioids for medical reasons become addicted to the substances and will turn to heroin when their prescription runs out.
Heroin can appear as a brown or white powder, but black tar heroin is black and sticky looking. Users of heroin can inject, snort, or smoke the substance. Heroin is also referred to as "H", "big H", "dope", "hell dust", "smack", and "horse". Mixing heroin and cocaine is often called a "speedball", "snowball", or "boy-girl".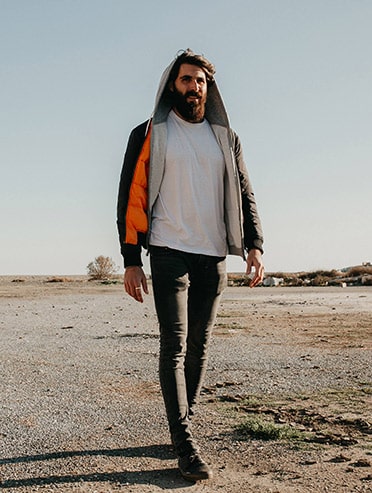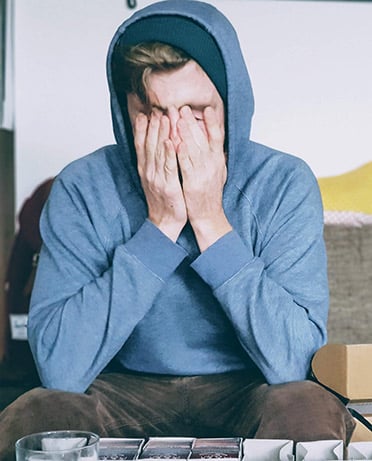 Signs and Symptoms of Heroin Abuse
If you suspect that your loved one may be abusing heroin, there are a few signs and symptoms you can keep an eye out for:
Needle tracks, typically on the arms
Sleepiness
Small, pinpoint pupils
Slowed cardiac functioning
Clouded mental functioning
Skin infections; constant itching
Drug paraphernalia, such as glass or metal pipes, lighters, rubber tubing, or spoons
Abandoning obligations and responsibilities, be them with family, schooling, or their occupation
While these are common symptoms and signs of heroin abuse, they can vary between individuals. How often someone uses heroin, as well as how long they have been using and their method of use, can all affect the symptoms.
Effects of Heroin Abuse and Addiction
Like most other drugs, how heroin effects an individual depends on many different factors, and not everyone will experience the same effects. Using heroin has serious physical consequences, not only short-term effects, but also long-term effects that can result in serious, life-threatening health complications.
Short-term effects of using heroin include:
Dry mouth
Nausea and vomiting
Sudden feelings of euphoria
Severe itchiness
Poor mental functioning
Rapidly going from conscious to semiconscious states
Flushed, warm skin
Long-term effects of abusing heroin include:
Insomnia
Infections in the heart
Abscesses
Liver disease
Kidney disease
Sexual dysfunction for men
Irregular menstrual cycles for women
Lung complications like pneumonia
Collapsed veins or damaged tissue in the nose (depending on how the drug is used)
Clogged blood vessels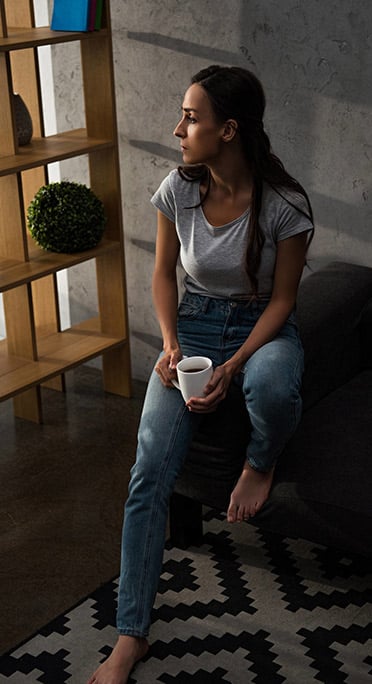 It's also possible to overdose on heroin, which causes the user's breathing to slow or stop completely, decreasing oxygen to the brain. This is called hypoxia, and it can lead to comas or even permanent brain damage. A concerning recent trend has seen an increase in heroin being cut with fentanyl, which is considerably stronger, before it's sold as pure heroin. The user will take the amount they're accustomed to, but the presence of fentanyl makes it much easier to overdose.
If it's given to someone who is overdosing right away, Naloxone (Narcan) can block the process of activating opioid receptors in the central nervous system and reverse the effects of overdose.
Arizona Heroin Detox and Withdrawal
Detoxing from heroin can be a dangerous, painful process when attempted without the help of experienced medical professionals. Those who try to stop using heroin suddenly will experience withdrawal symptoms. These symptoms can begin just hours after a last use, and how long they last depends largely on the user's history with the drug. Sometimes, heroin addicts will experience withdrawal symptoms for months after they stop using, a condition known as post-acute withdrawal syndrome, or PAWS.
Withdrawal symptoms that accompany quitting heroin can include:
Severe muscle and bone pain
Sleep issues
Diarrhea
Vomiting
Cold flashes
Goose bumps
Spastic, uncontrollable leg movements
Severe cravings for heroin
Restlessness
Dysphoria
The fear of encountering these symptoms of heroin withdrawal will often cause those with an addiction to heroin and other opioids to be afraid to seek out help. However, no one should ever go through heroin detox on their own. With the help of experienced addiction specialists and medical professionals, heroin detox can be made more comfortable, and most importantly, safe.
Talk To Someone Who Understands
Complete the Form Below to Schedule A Confidential Consultation Today
Arizona Heroin Addiction Treatment & Recovery
At The River Source, we help clients beat their heroin addiction in a comfortable, compassionate way so that they can reclaim their lives and achieve the futures they've always dreamed of. From an integrative detox program that uses evidence-based medical treatments and naturopathic therapies to make treatment more comfortable and effective to providing clients with a supportive, judgment-free space in residential rehab to heal and develop the tools they need to avoid substance use in the future, to various outpatient levels of care and a lifetime alumni program, we're here for our clients every step of the way.
If you or a loved one is suffering from heroin addiction, our team is here to help. Call us at 866-294-9331 today or click below to learn more about our full continuum of care.