Overview:
Arizona Marijuana Addiction Treatment
Marijuana is more potent now than it ever has been — up to four times stronger than it was as recently as the 1990s [1]. Factors including this increased potency, changing perspectives on marijuana use, and legalized medical marijuana, have all contributed to more users at a greater risk of developing a dependency on the drug.
At The River Source, we believe that knowledge is power when it comes to combatting addiction, and we're committed to doing our part by educating our community and providing resources for those who are addicted to marijuana. Below, you can learn more about marijuana addiction and how we help our clients overcome it.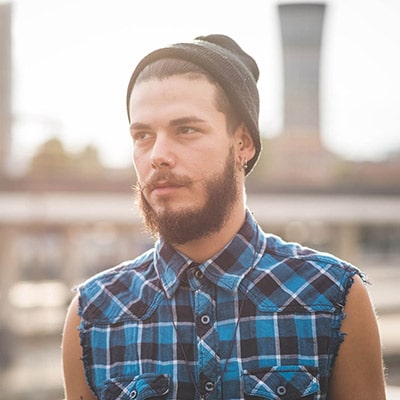 What Is Marijuana?
Marijuana — also referred to as "pot", "weed", "cannabis", and several other slang terms — is a psychoactive drug created by crushing, mixing, or distilling the dried flowers from the cannabis family of plants. Its most prominent active chemical, tetrahydrocannabinol (THC), is similar to naturally occurring cannabinoids in the brain, and can mimic their effects. These effects may include feelings of pleasure, relaxed muscles, increased appetite, and changed mental processes such as memory, critical thinking, coordination, perception, and motivation.
In Arizona, marijuana can be prescribed for some medical conditions, but it is illegal to use recreationally. And, just because it's legal for some applications doesn't mean that it's safe. As we've talked about with opioid medications and benzodiazepines, even prescription drugs can have high potential for abuse and addiction.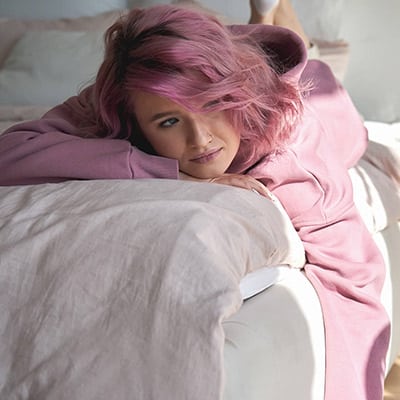 Risks and Abuse Potential of Marijuana
Despite the fact that marijuana isn't thought to be chemically addictive, it can be mentally addictive, causing users to feel like they can't function without it. Before users lose control of their cannabis use — a marker of addiction — they often experience some form of dependence or withdrawal symptoms, which is called a marijuana use disorder. As many as 3 in 10 users of marijuana will develop at least a marijuana use disorder [2], and people who start using in their teens are 4 to 7 times more likely to do so. [3]
While marijuana isn't thought to be acutely dangerous when consumed, it can impair the user, making it riskier (and illegal) to operate a vehicle. There are also synthetic versions of the drug to consider; "spice" and "K2" are blanket terms used to describe a set of lab-made chemicals designed to mimic the affects of cannabis. While technically illegal in AZ, these drugs are more challenging to regulate and also more dangerous to the user — synthetic marijuana has been heavily linked with seizures and other health risks.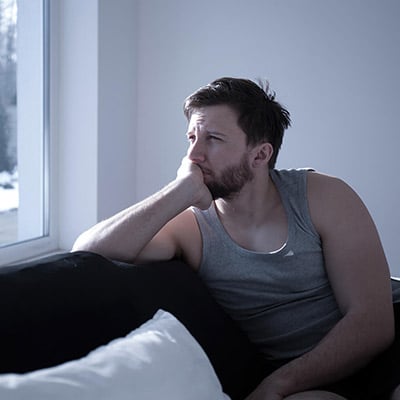 Signs and Symptoms of Marijuana Addiction
While some signs of marijuana use are more obvious — such as bloodshot eyes and the drug's unique smell — others are more subtle:
Emotional shifts: Mood swings, anxiety, and paranoia, irritability, restlessness, low motivation
Mental effects: Worse memory, poor decision-making, impaired coordination, altered perception, inability to learn as easily
Social issues: More problems at work or school (such as attending and getting work done), borrowing or stealing money, legal issues
Physical indicators: Changes in weight, poor hygiene, rapid heartbeat, dry mouth, bloodshot eyes, consistent cough, bad health, marijuana smell
Behavioral changes: Drastic appetite changes, difficulty sleeping, slow reaction times, engaging in risky acts, frequent use, fewer effects from use, loss of control over use
Hiding use: Using deodorizers or incense to cover smells, using eye drops to keep eyes from becoming red, frequently buying or stealing items related to use like lighters
Long-Term Effects of Marijuana Abuse
Chronic marijuana use may have long-term effects on mental health and activity. Depression, anxiety, and changes to personality may occur over time, and long-time use may lead to impaired cognitive development, struggles with learning, severe loss of motivation, and memory loss — especially in younger users.
Most recreational marijuana users smoke the drug, which comes with its own potential side effects. Smoking can cause lung infections, heart issues, compromised immune systems, brain damage, and increase the risk of cancer. Smoking marijuana is especially negative for pregnancy and may lead to fertility issues or developmental disorders.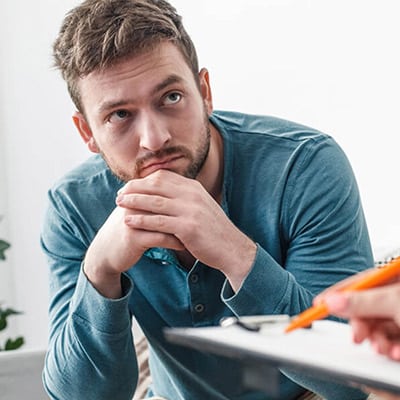 Arizona Marijuana Detox and Withdrawal
Whether or not a person is addicted to marijuana, they may still experience withdrawal symptoms when they stop using the drug. Withdrawal is usually at its most intense between 24 and 72 hours after last use, and may go on for one to two weeks. Symptoms are rarely a threat to one's life, but they're unpleasant enough to cause some people to relapse. Typical symptoms include:
Irritability or aggression
Anxiety or paranoia
Depression
Restlessness and inability to sleep
Changes in appetite
Weight loss or gain
Abdominal pain
Fever-like symptoms: tremors, sweating, chills, headache
Some long-time marijuana users may experience Post-Acute Withdrawal Symptoms (PAWS) once they stop using, meaning that these symptoms may continue for months or even up to two years after quitting. These include anxiety, consistent irritability, poor appetite, frequent distraction, difficulty making decisions, bad memory, and cravings for marijuana.
QUICK INSURANCE VERIFICATION
Complete the Form Below to Find Out if You Have Coverage
Treatment for Marijuana Addiction in Arizona
We understand that a dependence on cannabis to function can be a challenge to overcome, and the user may not even consider their marijuana use to be a major issue. Since the drug can also affect motivation, it can be difficult for those with marijuana addiction or marijuana use disorder to put the necessary work in to get clean.
At The River Source, we believe in healing the mind, body, and spirit through a full continuum of care, including proven and holistic therapies. When we treat marijuana addiction, we turn to talk therapy to help overcome the mental aspects of addiction, motivational incentives to help clients find the drive to take back control of their life, and individualized treatment plans to provide the tools that will help each client succeed in getting clean on their own terms.