Overview:
Arizona Methadone Addiction
While methadone has been a solution for treating opioid addiction, it's also a highly addictive substance in its own right. Using methadone to treat pain and withdrawal symptoms can be effective, but those using methadone need to understand the numerous adverse effects it can have on long-term health. Read on to learn more about the signs and symptoms, effects, and treatments for methadone addiction.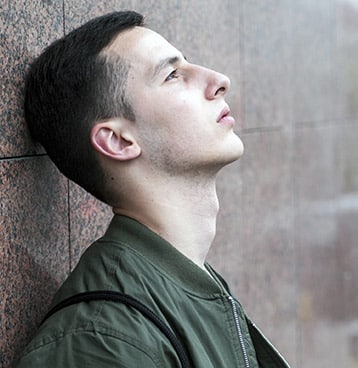 What is Methadone?
Methadone is a drug that can be used to treat opioid use disorder, but it also has addictive qualities and can be abused if not used properly and in a controlled environment. Methadone itself is a synthetic opioid and can be prescribed to treat pain or help someone overcome an opioid addiction, especially heroin addiction. As a Schedule II drug, it's illegal to use methadone in larger amounts than directed or with the intent to get high.
Methadone affects the same receptors in the central nervous system as morphine and heroin, which helps stabilize someone going through detox by reducing the effects of withdrawal. While methadone blocks the potent, euphoric effects of other opiates, it does have a toned-down version of the same sensations, which is why some people find it easy to abuse. It can be snorted, injected, or taken orally in liquid form.
Often, people who become addicted to methadone are those that are using the drug to overcome an opioid dependency. These individuals are at a greater risk of becoming addicted because of their history with opioid addiction; however, it is possible to develop a methadone addiction without having previously tried other opioids, especially when having been prescribed the drug for pain relief. In the recovery community, methadone addiction and other "replacement addictions" are a contentious topic.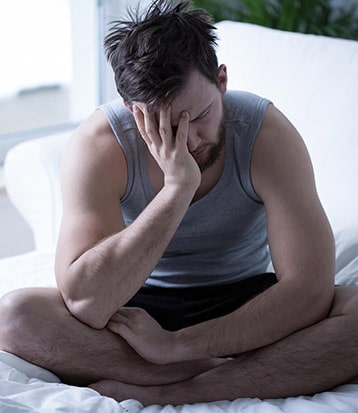 Signs and Symptoms of Methadone Addiction
Methadone addiction rarely looks the same between two people, but there are a few common signs and symptoms that you can keep an eye out for to determine if your loved one is battling methadone addiction, including:
Dizziness
Fatigue
Labored breathing
Nausea
Vomiting
Muscle pain
Cramps
Confusion
Sedation
Decreased reaction time and attention span
Little reaction to light
Placing methadone above other familial, work, or school responsibilities
These are only a few of the many symptoms someone may experience if they are suffering from a methadone addiction. If an addiction is suspected, help should be sought out as soon as possible.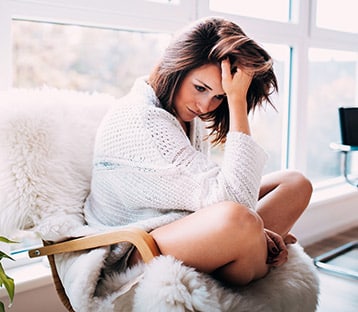 Effects of Methadone Abuse and Addiction
Like other opioid addictions, abusing methadone can have serious long-term effects on someone's health, including:
Nerve damage
Brain damage
Liver damage
Hallucinations
Insomnia
Depression
Anxiety
Paranoia
Suicidal thoughts
Impaired concentration
Methadone lasts longer than many other opioids, meaning that it will remain in the body longer than usual. This makes it relatively simple to overdose on the drug, especially for those who mix methadone with other drugs. It's also not uncommon for those who take methadone for pain to overdose because the effects of the drug wear off despite the substance still being in the body, prompting them to increase the dosage.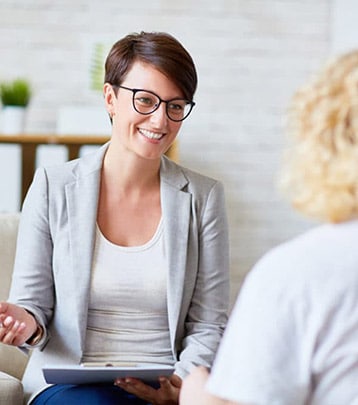 Arizona Methadone Detox and Withdrawal
While methadone can help soothe withdrawal symptoms from other opiates, addiction to methadone can cause painful, uncomfortable withdrawal symptoms. Because methadone is an opiate, the withdrawal affects that someone will experience when detoxing from methadone are similar to those of heroin. Some of those withdrawal symptoms include:
Nausea
Vomiting
Chills
Constipation
Depression
Hot flashes
Sleeplessness
Abdominal pain
Sweating
Watery eyes
Muscle aches
Cramps
Fortunately, addiction specialists and medical professionals can help people going through methadone withdrawal feel more comfortable by providing them with proven treatments and naturopathic therapies.
Talk To Someone Who Understands
Complete the Form Below to Schedule A Confidential Consultation Today
Treatment for Methadone Addiction in Arizona
Reaching out for help can be one of the most difficult steps to take when seeking to reclaim your life from methadone addiction. At The River Source, we want to reassure you that our team will make your recovery process as comfortable and comprehensive as possible. From making detox comfortable, to healing the source of your addiction during therapy, to giving you the tools you need to avoid substance use in the future, we'll do everything in our power to ensure that you're positioned for a successful life in recovery.
If you or a loved one is suffering from methadone addiction, contact us at 866-294-9331 to seek help today.