SUFFERING FROM ADDICTION AND FEELING LOST IN YOUR SEARCH FOR TREATMENT?
TAKE THIS CONFIDENTIAL ASSESSMENT TODAY TO SEE HOW WE CAN HELP YOU.
Women's Only Addiction Treatment
At The River Source, we understand the unique struggles you face as a woman suffering from addiction. We are here to help. Our Women's Only Treatment Program was designed to directly address your needs and strengths. We believe that women-only groups allow you to be free and more open throughout your treatment, resulting in your long-term recovery from addiction.
Key Benefits:
Women's-Only Activities and Integrative Treatments
Safe, Comfortable and Trigger-Free Environment
Women-Focused Counseling and Therapy
Supportive Network of Other Women in Recovery
No Distractions or Added Pressure from the Opposite Sex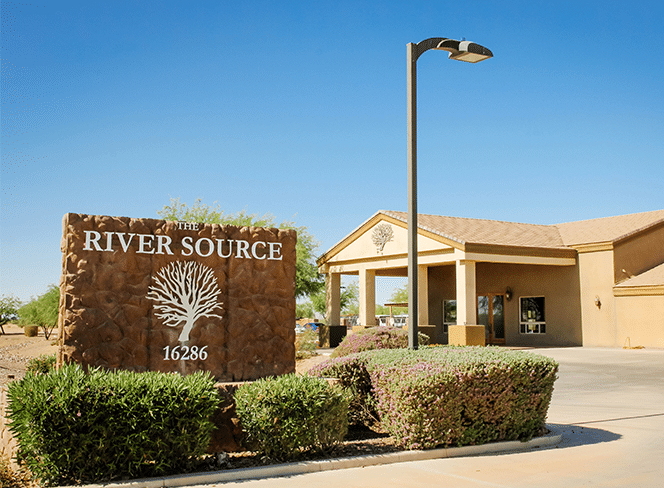 Our warm, welcoming environment allows you to heal with a supportive community of other women in recovery
Safe medical treatment and individualized counseling services specifically designed for expecting mothers.
Specialized Pregnancy Track
We cater to the unique considerations and delicate nature of pregnant women during recovery by offering a specialized treatment program that's safe and effective for you and your unborn child. Our pregnancy track offers expert medical guidance and compassionate support to ensure a healthy pregnancy and lifelong recovery, protecting the well-being of you and your baby.
Key Benefits:
Hyper-Individualized Treatment Plans; 24/7 Medical Care
Full Continuum of Care Available; Flexible Treatments
Specialized Medication Tapers Safe for Mom & Child
Regular Doctor Appointments; Frequent Obstetrician Visits
Specialized Counseling & Therapy for Expecting Mothers
Our Holistic Approach to Treatment
At The River Source, we do not believe in a one-size-fits all treatment approach because addiction affects men and women differently. As a woman, you process emotions differently than men and deal with unique social pressures and biological stressors. Our Women's Only Treatment Program caters to your specific needs as a woman and our holistic approach to treatment focuses on healing your mind, body, and soul throughout your recovery journey. We believe by offering our specialized counseling programs in a gender-specific setting, we can support your mental, emotional, and spiritual needs in a distraction-free environment and help you achieve a long-term sobriety.
Key Benefits:
Yoga, Sauna, Massage & Acupuncture
Nutritional IV Therapy
Total Mind, Body, and Spirit Healing
Co-Occurring Disorders; Anxiety & Depression
Specialized Counseling; Focus on Trauma & Violence
Our warm, welcoming environment allows you to heal with a supportive community of other women in recovery
TAKE THE FIRST STEP TOWARDS RECLAIMING YOUR LIFE BY COMPLETING A CONFIDENTIAL ADDICTION ASSESSMENT
100% RECOVERY GUARANTEED



Privacy & Policy | Confidentiality Policy
© 2019 The River Source. All Rights Reserved.